After skyrocketing addiction rates and associated deaths, the nation's opioid epidemic has finally come into the spotlight. Many factors have contributed to this crisis. Among the most abused drugs is Percocet. Percocet is a combination of oxycodone (a strong opiate) and acetaminophen (think Tylenol) that doctors widely prescribed to treat for patients to manage pain.  This short guide will explain Percocet addiction, the risk factors and what you can do to seek the right treatment facilities for yourself or for a loved one who is struggling with Percocet dependence. 
What is Percocet?
Percocet is the brand name for a prescription drug designed to relieve pain. It combines opioid and nonopioid ingredients for short-term pain relief. Doctors generally prescribe it to treat short-term pain such as after a surgery or from an injury and not for a chronic condition like arthritis or cancer. Like other opioids, the drug affects the nervous system altering the perception of pain.
To make it simple:
Percocet reduces the perception of pain.

It stimulates dopamine receptors in your brain. Dopamine is the reward neurotransmitter in your brain and creates feelings of pleasure.

Since taking the drug creates a pleasurable feeling, it reinforces behaviors associated with those that initiated the release.

This means that even in small recommended doses it can be quite addictive.
In large doses, the drug creates a high similar to other opioids including a euphoria, relaxation, and calmness. Because of the side effects of Percocet, it has a high likelihood for abuse. 
Signs and symptoms of Percocet addiction
Besides the actual side effects of this prescription painkiller, one of the worst features of Percocet is that some people do not recognize its danger. Many have the mindset that since a doctor prescribed, it's a safer way of getting high than street drugs like heroin. This is completely untrue. In fact, Percocet addiction is characterized by a range of problems including:
Headaches

Sweating

Depression

Anxiety

Vomiting

Constipation

Irritability

Difficulty sleeping
You can learn more about what happens to your brain on opioids and the science of addiction by watching this video:
---
Take your first step towards recovery.
---
These are just the early stage symptoms of Percocet addiction. Sustained substance abuse can lead to liver damage and kidney failure, respiratory problems and even overdose. In addition, abusing or addicted individuals have a higher likelihood of mental health disorders and behavioral health problems.
Recognizing risk factors for Percocet addiction
If you or a family member has been abusing Percocet, it's essential that you seek help immediately. It's important to begin by identifying risk factors such as:
Taking more than the recommended dosage

Combining Percocet with other drugs and alcohol

Using Percocet in a way other than as intended such as through injection or smoking

Needing the drug for more than 3 months to treat pain

Family or personal history of drug abuse, including prescription medications
There's a growing consensus among researchers that the best way to avoid opioid abuse is to find alternative treatment methods before doctors even prescribe it. However, physicians still find pain treatment to be extremely complex. In many cases, there's still no clear substitute nor does this help people who are already addicted to the substance.
Treating Percocet addiction
Since people often become not just psychologically dependent but also physically dependent on Percocet, it makes curing the addiction very difficult. As people grow increasingly addicted so do their tolerance levels. This creates a vicious cycle of people needing higher dosages to achieve the same effect. It can also lead to overdose.
Since Percocet is so addictive, addiction can begin within just a few days. If this is the case for you or a family member, please seek help from medical professionals and support from loved ones immediately.
Withdrawal symptoms can be dangerous, which is often why people look to treatment centers for help. When you stop taking or significantly reduce the dosage of Percocet, there are many painful and intense symptoms of withdrawal including:
Insomnia

Intense cravings for the drug

Dysphoria

Excessive sweating

Tremors

Diarrhea

Hallucinations
Oftentimes, family members are ill-equipped to handle a person going with through Percocet withdrawal. This is where addiction centers and medical professionals can be beneficial. They can offer the proper levels of care and support. 
It's also essential to treat Percocet addiction psychologically. There may be factors related to mental and emotional health that lead to the addiction. Severe pain can also combined with stress or a history of dependency can lead to current addiction.
When both the physical and psychological aspects are not treated, there is a strong potential of relapse.
Understanding and battling Percocet addiction
The rate of Percocet abuse has exploded by over 200% in men and 400% in women over the last two decades. It ranks among one of the most abused opioid drugs. In fact, many people don't even realize they are addicted because oftentimes the drug may not affect their personal or professional lives until the addiction gets out of control.
If you or loved one is abusing Percocet, reach out right away to get comprehensive addiction care before it's too late. 
We can help you
At The Blackberry Center, you will have the opportunity to begin the journey to lifelong recovery in our state-of-the-art facilities.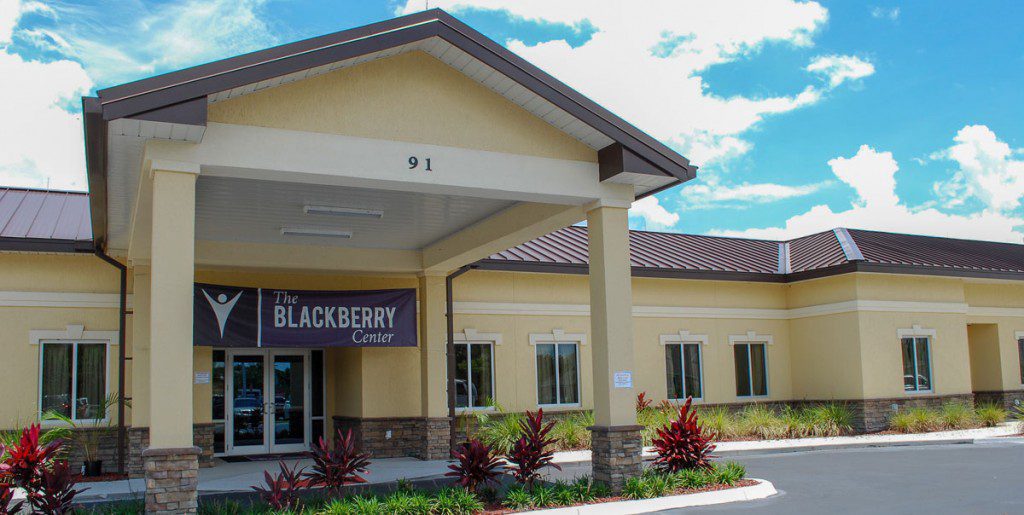 If you or one of your loved ones is struggling with addiction, we can help. We use a personalized approach to addiction treatment. Our focus is on treating the disease, not the symptoms. We put our patients first every step of the way.
Our substance abuse-only treatment programs include detox, residential and partial hospitalization program.  Our on-site rehab programs focus on a comprehensive recovery approach. They address your physical, mental and spiritual needs for optimal wellness. Your needs are unique. We treat you as such.
Reach out for help today
You may be struggling with long-term addiction. Or you may be fighting strong temptations. We can meet you where you are in your fight for sobriety.
We welcome you to our treatment center. From support groups to individual therapy treatment options, we are here to fight the battle with you.
Reach out to us online today. You can also call us at 888-512-9802.