Addiction is a chronic, relapsing condition that can be incredibly hard to break free from on your own. Even after getting through the earliest stages of recovery, learning how to stay sober can be a significant challenge. But seeking help at an addiction treatment center can teach you to maintain your sobriety, enjoy a sober life, and live life to its fullest.
Why It's So Hard to Stay Sober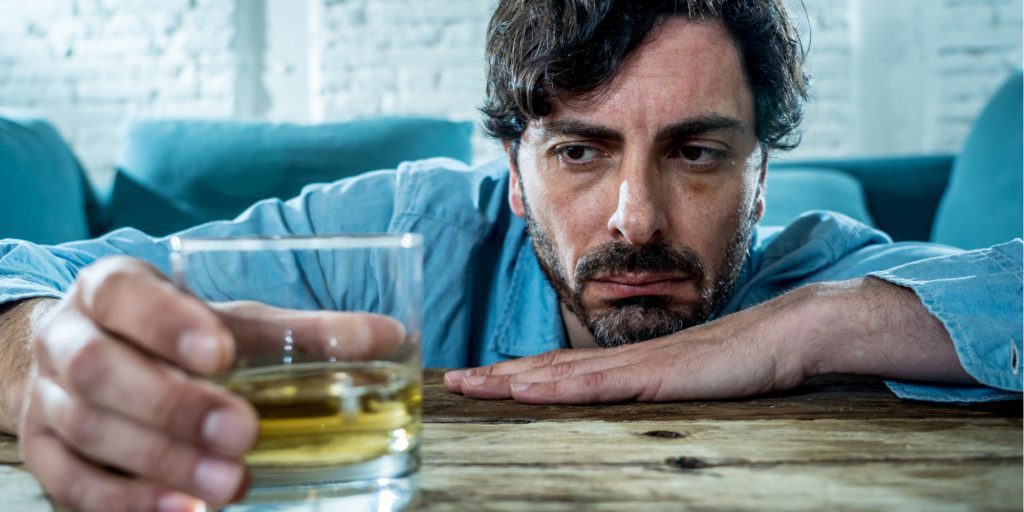 Addiction is a complicated issue. It's unique to the individual, it can change over time, and it's influenced by many factors in an individual's life. Some of these causes of addiction include:
Genetics
Social pressures
Structural brain changes after repeated substance abuse
Cultural norms and expectations
And sadly, even once you've quit drugs and alcohol, all of these issues can remain present. After achieving sobriety, all of these pressures remain. They often continue to spur people to drink or use drugs, and sadly they make relapse an all-too-common occurrence.
How Addiction Affects the Brain
In the brain, substance use disorders cause long-lasting changes in the reward network. These changes make it more difficult to enjoy activities outside of substance use and can last for up to fourteen months after achieving abstinence. Given time, the brain will recover, but relapse can reset the clock and make a sober life seem always just out of reach.
In addition, substance use can directly impact brain regions associated with decision-making. This is why you'll often hear that addiction is not a choice. The very regions that help the brain to choose to stop are impacted, making it much harder to stay sober on your own, even if you want to make a healthier decision.
How Mental Illness Affects Addiction Recovery
With substance use disorders, many people drink or use drugs to cover some source of internal pain. This could be due to trauma, depression, anxiety, or any number of other mental health symptoms. Often, people are unaware that they have an underlying problem and are left with no coping skills when they first get sober.
---
Take your first step towards recovery.
---
Unfortunately, co-occurring disorders such as anxiety or depression can lead people to consider relapse. Often, individuals may feel as if the promises of recovery are left unfulfilled and choose to drink or use drugs rather than continue to feel the way they do. Research supports this notion, showing that people with untreated co-occurring disorders relapse at much higher rates after completing addiction treatment.
How Social Factors Affect Behavior
Social factors can play a significant role in recovery as well. Meeting regularly with your friends at bars, spending most of your time with people who use drugs, or going to social events where alcohol is served can all trigger people to drink or use drugs. Simply seeing others using substances can lead to social pressure to join in, which can be a considerable hindrance in figuring out how to stay sober.
Learning how to stay sober often means finding sober friends, supportive family members, and making considerable lifestyle changes. Without taking these steps, many people fall into old behavioral patterns that can quickly lead back to addiction.
How to Stay Sober in the Long Term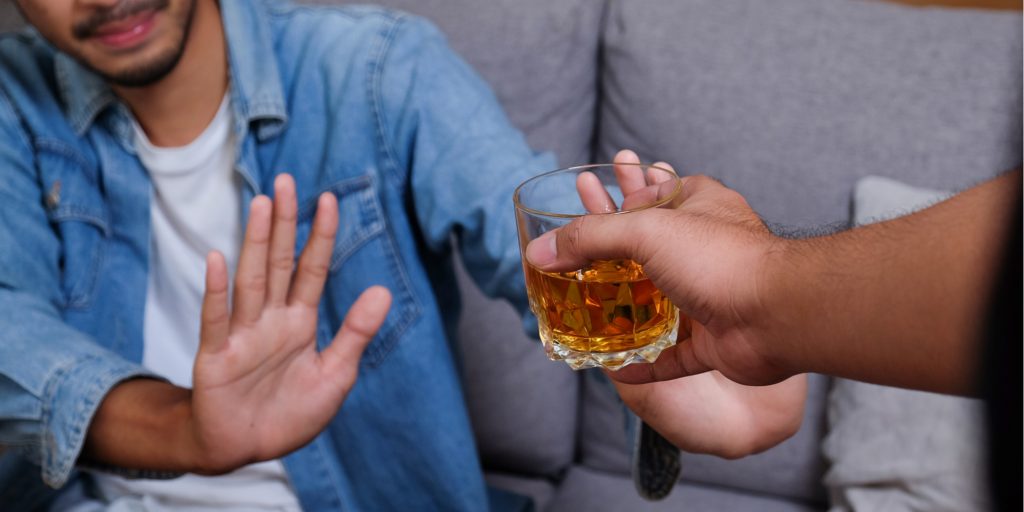 The first step in learning how to stay sober is achieving abstinence in the short term. Getting through the withdrawal phase of drug addiction is hard work, with severe symptoms and cravings pulling people back to active addiction. After the physical symptoms have been overcome, treating the psychological aspect of addiction can be tremendously beneficial. And to transition into long-term recovery, support groups can change your environment to be more supportive of lasting recovery.
Medical Detox
Seeking treatment at a drug and alcohol detox center can make the first step much simpler. This program provides a safe place to recover, a reprieve from everyday life, and access to medical services while your body is healing. Specifically, targeted medications can reduce or even eliminate withdrawal symptoms. This makes the detoxification process much easier, which is the first step in learning how to stay sober.
Dual Diagnosis Care
For people with co-occurring mental illness, dual diagnosis care is an essential component of residential treatment. A dual diagnosis program is in a unique position to treat mental illness and addiction at the same time, providing tangible relief when it matters most. Common disorders that co-occur alongside addiction include:
Depression
Phobias
Post-traumatic stress disorder
Specialized care at a dual diagnosis facility can not only help treat these issues but provide insight into how these mental illnesses affect your relationship to substance use. This allows you to accurately diagnose your mental health triggers, learn healthy strategies for dealing with them, and stop the chain of events that can lead to relapse.
Recovery After Treatment
Recovery doesn't stop after you've completed treatment. Rather, this moment of transition is where recovery truly begins. This is the time to put the skills you've learned into practice and start to live life in recovery to its fullest.
Some of the best things you can do to maintain your sobriety after treatment are going to 12-step support groups, enjoying healthy activities with supportive family members or sober friends, and recognizing when you need to ask for help. These actions can give you a sense of meaning and purpose in life that sustains your recovery for years to come.
Finding Help in St. Cloud, Florida
If you're struggling to stay sober, consider reaching out to The Blackberry Center in St. Cloud Florida to learn more about our dual diagnosis addiction treatment program. We can teach you how to stay sober, enjoy life in recovery, and find hope when everything seems bleak. You don't have to struggle with your addiction alone–our compassionate team is here to help you every step of the way.
When you're ready to start, call 888-512-9802 to speak to our admissions specialists or fill out our confidential contact form for answers to all your questions.