Spring break is one of those things that may rattle your confidence and your sobriety. Season events can start out innocent enough with people letting loose, snapping party pics for social media and enjoying time away from school and work. But it can quickly turn into an atmosphere infused with drugs or alcohol. If you or a loved one are in recovery, these events can lead to stressful situations. We've got a list of spring break sobriety tips to help you enjoy the season without compromising your addiction recovery.
Tip #1: Stay strong
As people in recovery know, the key to staying sober is feeling mentally and physically strong. This will help you focus on healing and avoid temptations that can lead to risky decision-making. Even though the concept of spring break is quite the opposite, it's crucial to your lifelong recovery to remain vigilant – even during your vacays.
That's why doing things that complement your recovery can help you stay sober during spring break. You can:
vacation with sober friends

hang out with supportive family members or loved ones 

devote time to explore things you've always wanted to see in your local area 
Focus on things you can do that will be fun as well as contribute to your overall well-being and mental health. Remind yourself that binge drinking and substance abuse is not required to have a good time. 
Tip #2: Put good into the world
For many years, evidence based studies have shown helping people has a huge impact on overall happiness. In a 2010 survey on volunteering:
almost 70% of those surveyed said that volunteering made them feel physically healthier

over 70% said it lowered their stress levels

almost 80% said it improved their emotional health

almost all respondents said it made them happier.
As a result, volunteering has an equally meaningful impact of people recovering from alcohol abuse and drug addiction.
---
Take your first step towards recovery.
---
A similar study was done to compare how volunteering helps people who are in treatment like AA. The study showed 40% of people in AA who volunteered avoided alcohol while only 22% of people in AA who didn't volunteer stayed sober.
With that in mind, finding opportunities to give back to your community can be a rewarding way to spend your downtime during spring break. What kind of charities are you passionate about? Helping animals, helping families in need or taking care of the environment? There are so many ways you can give back that will also help you stay strong and positive. That's why volunteering should be at the top of your list for spring break sobriety tips.
Click here to search you volunteer opportunities in your area.
Tip #3: Explore peace and wellness
When you're in an addiction treatment program, your recovery is a full-time job. The path to sobriety can be mentally and physically exhausting. That means it's essential to take time to relax, reconnect and disconnect. Spring break might be the perfect time to focus on your purpose and wellness by participating in activities you enjoy.
Maybe your idea of relaxation is exercise like yoga, pilates, Tai Chi, meditation, hiking or jogging. Or maybe you feel at ease when you're on the water enjoying paddle boarding or kayaking. Your moments of zen may find you camping in the mountains. Take the time to identify whatever it is that helps you stay focused on your sobriety. Devote your spring break to steering clear of the party crowds and making time for you.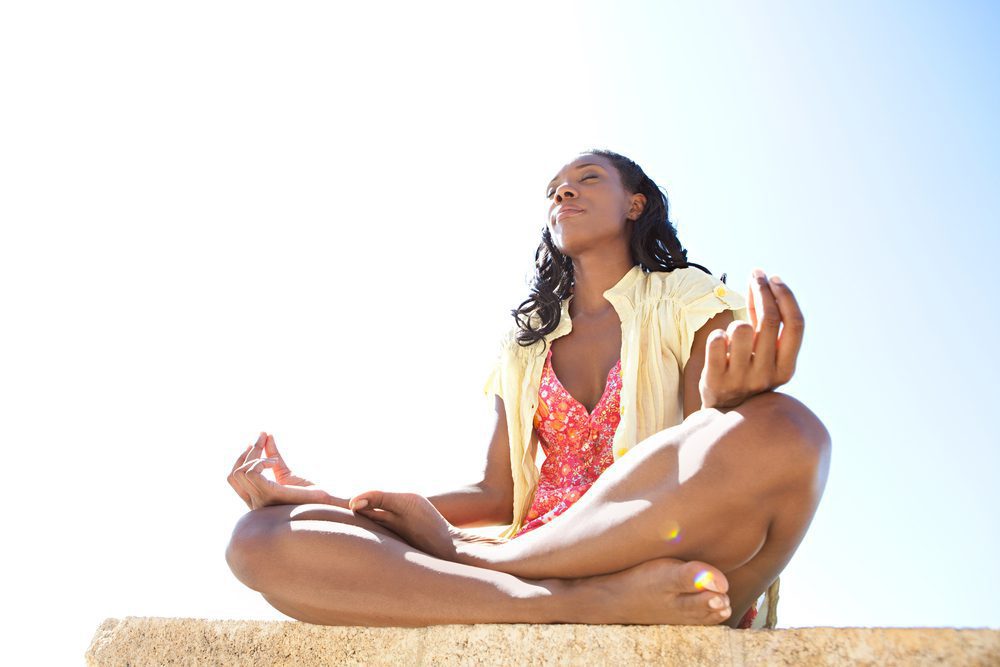 Tip #4: Lean on your support network
Those people in your life that support you like your family and friends are only a phone call away. If you're feeling unsteady or worried about triggers, make sure you keep going to support group meetings. Add more therapy sessions if you need them.
Stay connected and spend time with your support group during spring break. That's why they're there: to help you maintain your sobriety, so you can stay mentally and physically healthy. There's no reason to slide back into old habits and rekindle your battle with alcohol abuse or drug abuse when you have people you can lean on for help.
Tip #5: Take extra care 
It's no secret that spring break can be more challenging for people who are seeking addiction treatment and dedicated to staying sober. If you need to ramp up your self-care addiction recovery efforts, that's normal. It's also the responsible thing to do. That may include: 
getting extra sleep
trying out a new exercise routine
practicing mindfulness
pursuing a new hobby
exploring your feelings and concerns through journaling
taking a break from social media
getting outside more often
The bottom line
As you fine-tune your plans for spring break, remember that making positive changes will help you made long-term good decisions. Evidence based studies have explored what makes your addiction recovery successful and it's about four main things: health, home, purpose, community. If you follow spring break sobriety tips that touch all four of these dimensions, you'll be setting yourself up to successfully enjoy yourself and and stay substance-free. 
Share this video with a loved one who is seeking help staying sober this spring break: 
We can help you
At The Blackberry Center, you will have the opportunity to begin the journey to lifelong recovery in our state-of-the-art facilities.
If you or one of your loved ones is struggling with addiction, we can help. We use a personalized approach to addiction treatment. Our focus is on treating the disease, not the symptoms. We put our patients first every step of the way.
Our substance abuse-only treatment programs include detox, residential and partial hospitalization program.  Our on-site rehab programs focus on a comprehensive recovery approach. They address your physical, mental and spiritual needs for optimal wellness. Your needs are unique. We treat you as such.
Reach out for help today
You may be struggling with long-term addiction. Or you may be fighting strong temptations. We can meet you where you are in your fight for sobriety.
We welcome you to our treatment center. From support groups to individual therapy treatment options, we are here to fight the battle with you.
Reach out to us online today. You can also call us at 888-512-9802.