If you're struggling with alcohol addiction, drug addiction or other addictive behaviors, you may have reached the point where you are ready to consider a path to recovery. You may be reaching out to friends and loved ones for guidance. Or you may be researching addiction treatment options and support groups. You are likely also be coming to grips with the fact that understanding addiction and overcoming it can be challenging. They both require your mind, body and spirit to work together as you reframe your life and take steps to claim long term recovery. As you begin that work toward addiction recovery and renewed mental health, here is our top 4 list of books on addiction and recovery.
#1: Unbroken Brain: A Revolutionary New Way of Understanding Addiction
Author: Maia Szalavitz
Page length: 352 pages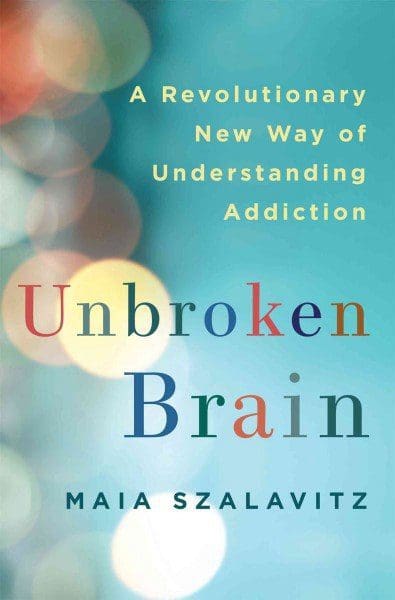 This book brilliantly highlights the author's recovery from cocaine and heroin addiction to delve into the science behind what addiction does to your brain. Her take on addiction is that it is a learning disorder, not a disease.
Szalavitz's perspective focuses on the notion of how we form bad habits in spite of the toll it can take on our lives. From losing jobs to suffering physically from drug or alcohol abuse to suffering emotionally due to failed relationships, she claims that our addictions are not deterred by even the most negative outcomes. Instead, our unhealthy habits stem from problems much deeper than the addictive potential of drugs. Some of us will struggle to be sober long term, some of us will be recovering addicts and some of us will not develop addictions at all despite negative outcomes we may face, she claims.
Szalavitz also covers:
historical, social and political arguments on addiction
legalization of marijuana
effectiveness of 12-step programs
how drug crimes should be penalized
effective addiction treatment options
#2: In the Realm of Hungry Ghosts: Close Encounters with Addiction
---
Take your first step towards recovery.
---
Author: Gabor Maté, M.D.
Page length: 520 pages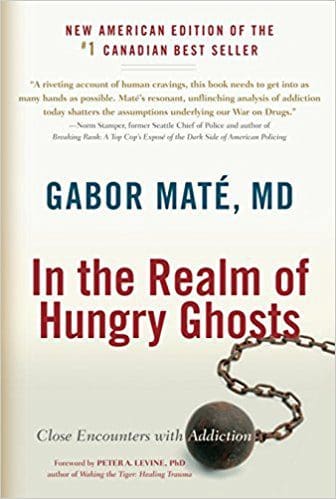 In this book, the reader is confronted with the normalcy of addiction in today's society. From drugs and alcohol to success and fame, it seems as if we are all addicted to something. It also seem as if those addictions stem from something deeply emotional within us and that they serve as ways we cope in everyday life.
Maté looks at not only stories of those who have lived with addiction to drugs such as heroin and cocaine but also how those science and biology impact the struggle of those stories. He asserts that those with low serotonin levels and living with undiagnosed ADHD can lead to further struggles with addiction, as they are oftentimes ostracized.
Maté also covers:
political and social concerns and arguments on addiction
the complexities of treatment and support resources
how poor self-esteem and poor decision-making skills from childhood can impact addiction
#3: Beautiful Boy: A Father's Journey Through His Son's Addiction
Author:David Sheff
Page length: 326 pages
This memoir on addiction by David Sheff was born from his 2005 article in The New York Times Magazine entitled "My Addicted Son." It examines the life and addiction of his son Nic as well as how he reacts to Nic's unhealthy choices.
The beauty of this story was recently adapted for the big screen with Steve Carell as the lead. The audience is placed in the shoes of a father who is grieving. He grieves for the son he once had – happy, safe, full of potential and close to him. He also grieves for the son he wanted Nic to be. But his grief is much different than that of a parent who loses a child to death; he has lost his child to addiction. He works throughout the story to manage that grief as well as learn to manage new expectations for Nic post recovery.
Sheff also covers:
the pain of accepting that he can't control his son's addiction
the struggle of letting his son make his own mistakes
how to learn, persevere and heal in the face of addiction
#4: 

Behind the Eight Ball: Sex for Crack Cocaine Exchange and Poor Black Women
Author: Tanya Telfair Sharpe, Ph.D.
Page length: 246 pages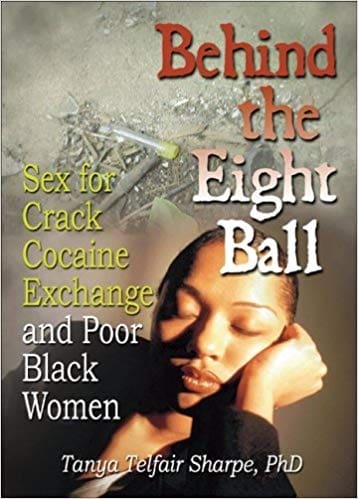 In this book, Dr. Sharpe focuses on the words of black women to empower a valuable and personal message. She shares details of their lives through candid interviews, and in doing so, vividly highlights the socioeconomic crisis that allowed crack cocaine to make such a staunchly pernicious impact on inner cities.
The women interviewed begin as nameless and faceless, but through their testimony become the reader's guide to a world we should all work to expose and rebuild. They offer insight, authenticity and a voice of support for others who are facing addiction as members of marginalized communities.
Sharpe also covers:
the reality of racism and poverty and its affects on addiction
the depths of consequences often paid by those who are addicted
the socioeconomics of crack consumption among poor black neighborhoods
the multifaceted power of the crack culture
We can help you
At The Blackberry Center, you will have the opportunity to begin the journey to lifelong recovery from drugs and/or alcohol in our state-of-the-art facilities.
If you or one of your loved ones is struggling with addiction, we can help. We use a personalized approach to addiction treatment. Our focus is on treating the disease, not the symptoms. We put our patients first every step of the way.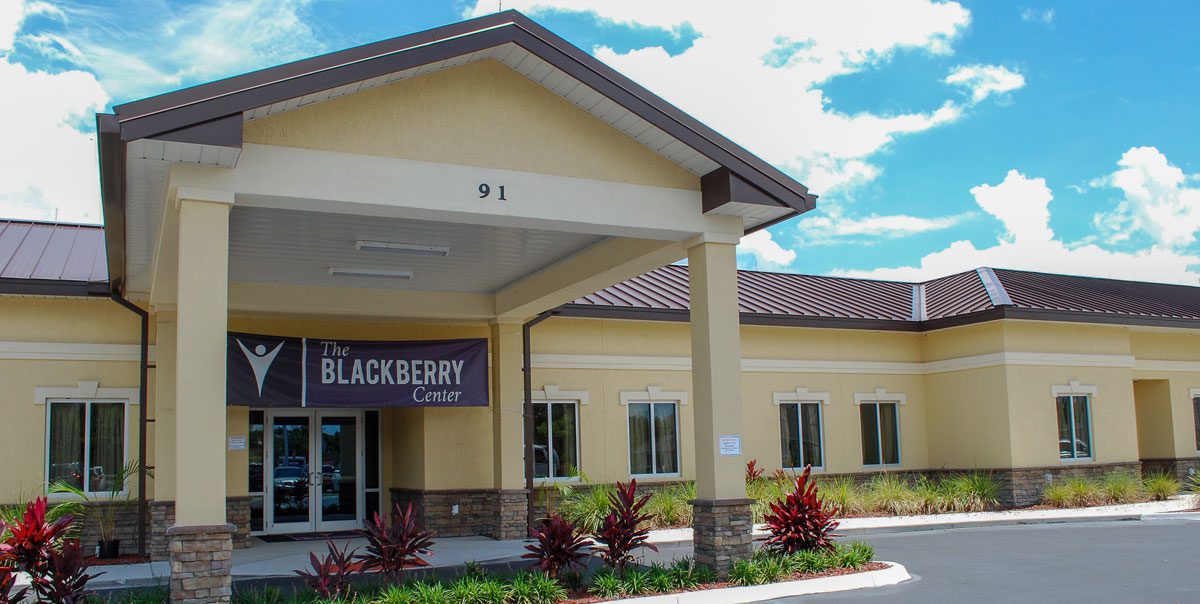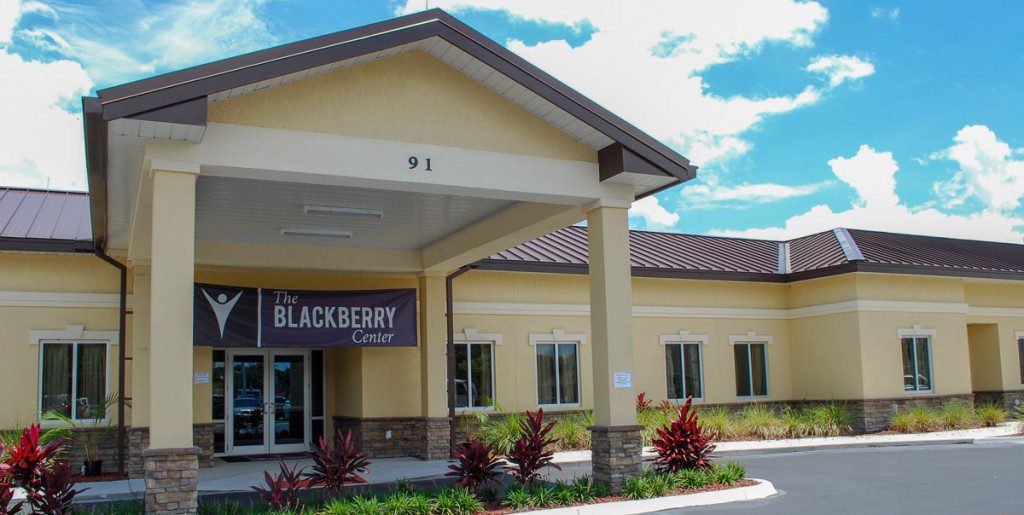 Our substance abuse-only treatment programs include detox, residential and partial hospitalization program.  Our on-site rehab programs focus on a comprehensive recovery approach. They address your physical, mental and spiritual needs for optimal wellness. Your needs are unique. We treat you as such.
Reach out for recovery help today
You may be struggling with long-term addiction. Or you may be fighting strong temptations. We can meet you where you are in your fight for sobriety.
We welcome you to our treatment center. From support groups to individual therapy treatment options, we are here to fight the battle with you.
Reach out to us online today. You can also call us at 888-512-9802.