Detoxification and Rehabilitation Center For Drug Dependency and Addiction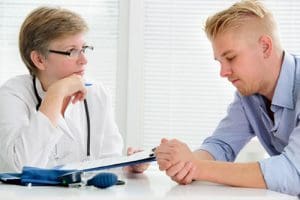 Drug addiction can be a powerful force on the lives of sufferers, influencing their health, behavior, and decisions. Often beginning with experimental drug use, drug dependency is typically a progressive process, and can be both a mental and physical addiction.
If you're struggling with drug addiction, whether it is to cocaine, heroin, marijuana, methamphetamines, or another substance, you've likely experienced the damage it can cause to every aspect of your life, including your career, relationships, and mental health. Fortunately, you're not alone—the Blackberry Recovery Center Drug Detoxification Center is here to help you recover your health and get your life back.
What Can I Expect?
Your individualized program will be outlined by your addiction specialist. It will consist of a personalized assessment of drug habits, a comprehensive physical to evaluate your overall health, and an individualized detox program. This multi-channel approach is coupled with medication support (if necessary), healthy dietary planning, individual and group therapy, along with daily organized physical activity.