He is a former NFL star and 3-time Super Bowl player. He is the newly named Recovery Ambassador for Oglethorpe, Inc., the parent company of the newly restructured The Blackberry Center. And he is a recovering addict. Vance Johnson's experiences have led him to his life's purpose: to help others on their journey to recovery. He is on a mission to make The Blackberry Center a cornerstone of  addiction therapy in central Florida.
Faith and redemption in addiction treatment
No one ever anticipates having to struggle with addiction. It is not something we plan.
As a Recovery Ambassador, Vance strives to bridge the gap between addicts and recovery through faith and redemption. His struggle with addiction taught him that faith can save us. It also taught him that there is help available.
"Reclaiming my faith and redeemed, it is my purpose and passion to inspire those who, like me, found themselves powerless, broken and looking for a breakthrough. Everyone deserves a second chance. Inspired by true faith in a risen savior, I look to inspire others to take back control of their lives."

– Vance Johnson
Recognizing the substance abuse crisis
Let's look at the facts:
These statistics highlight the epidemic what we're up against. Drug and alcohol addiction are complex conditions that take a community to fight. That complexity means that substance abuse treatment should involve a community as well.
---
Contact us today to take your first step towards recovery.
---
Addiction treatment centers and mental health communities are fighting the crisis head-on. Research shows those who receive long-term treatment can see many positive results. These include:
They stop using drugs and alcohol; and
They stop participating in criminal activity; and
They improve how they function at work; and
They manage their social life; and
They improve their mental well-being.
Of course outcomes depend on many factors specific to patients' unique needs. But addiction to drugs and alcohol can be successfully managed. By recognizing the crisis and customizing treatment options, we can help patients in their fight to regain control of their lives.
Vance is a powerful solider in that fight:
"After a near-death experience and an induced coma in 2009 for 28 days in ICU, I am now drug-free and alcohol-free since September 2013. I've spent the last few years speaking at a variety of venues about my experiences with recovery and how my faith based rehabilitation helped me own my sobriety."

– Vance Johnson
His struggle to recover helped him recognize the extent of the crisis. His collaboration with The Blackberry Center has given him an avenue to find their way out of that crisis.

We can help you
If you or one of your loved ones is struggling with substance abuse problems, The Blackberry Center can help. We use a personalized approach to addiction treatment. Our focus is on treating the disease, not the symptoms. We put our patients first every step of the way.
Our substance abuse-only treatment programs include detox, residential and partial hospitalization program.  Our on-site rehab programs focus on a comprehensive recovery approach. They address your physical, mental and spiritual needs for optimal wellness. Your needs are unique. We treat you as such.
Reach out for help today 
You may be struggling with long-term drug addiction. Or you may be fighting strong temptations to abuse drugs or alcohol. We can meet you where you are in your fight for sobriety.
We welcome you to our state-of-the-art facility. From support groups to individual therapy treatment options, we are here to fight the battle with you.
Reach out to us online today. You can also call us at 888-512-9802.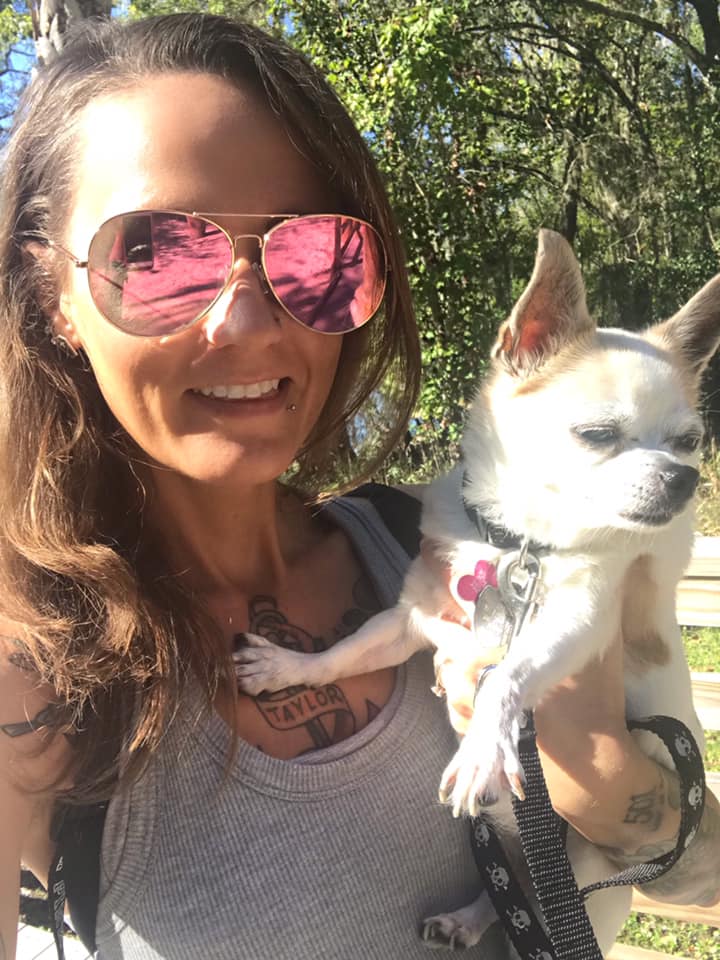 Susan Gail Taylor is a content creator focusing on the addiction, health, fitness and mental health arenas. She earned a Master of Arts degree as well as a Bachelor of Arts in Professional and Technical Writing and a Bachelor of Arts degree in Political Science from the University of Arkansas at Little Rock. She is passionate about animals, whole food plant-based nutrition, fitness and creating valuable content with featuring actionable steps. In her free time, Susan enjoys life and adventures with her husband Nathan and their two dogs Tallon and Kane. She also dedicates time to running, yoga, hiking and biking.