Emergency responders are there for us when we need them the most. From car accidents to fires to medical emergencies, they play a pivotal role in ensuring safety. Their heroic efforts are essential, but undergoing so many strenuous situations can be a strain. First responders are constantly exposed to dangerous, life-threatening issues. That stress can damage both their physical and mental health, consequently, there is a strong connection between first responders and addiction struggles. In this article, we'll examine the relationship between first responders and addiction struggles. We'll also cover ways to cope, so our heroes can find the help they deserve.
The Invincibility Challenge
First responders include police officers, firefighters, and emergency technicians. People in these roles often face immense challenges and high stress. Oftentimes, first responders find it very difficult to admit they are struggling with substance abuse. That's because the culture surrounding these professions is one of strength, almost invincibility. Therefore, to avoid stigma, many first responders fear reporting a problem to seem unfit for work. They are afraid of appearing weak and may turn to drugs or alcohol as a way to self-medicate.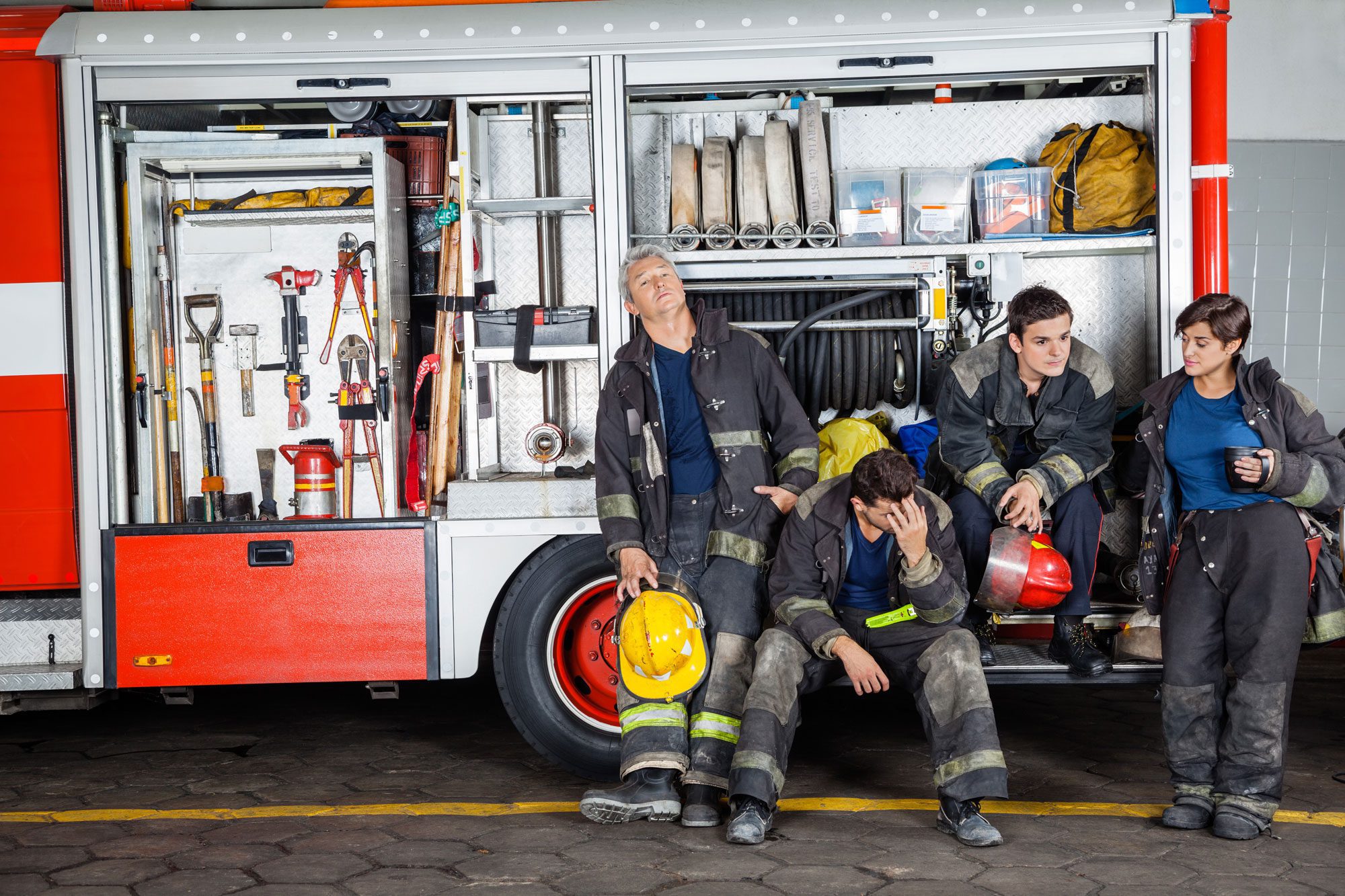 A High-Risk Industry
First responders face many situations that most people would not be able to cope with. This greatly increases the risk of developing mental health issues. Experts estimate nearly 30% of first responders develop behavioral health issues during their service. Common disorders include anxiety, depression, and post-traumatic stress disorder (PTSD).
Even if they aren't diagnosed with a specific condition, they may face elevated stress levels. As a result, they may have difficulty sleeping or eating and irritability. Although good mental health is critical in these professions, it's not the standard. First responders face a two-fold problem: a high-stress and high-risk environment coupled with a culture of concealing your mental health.
The Self-Medication Problem
Self-medicating is a dangerous, slippery slope. When you start abusing drugs or alcohol to cope with your issues, you may become dependent on a particular substance. Those suffering from mental health conditions have a higher chance of developing addictions as well. As a result, it's common for first responders to develop simultaneous mental health and substance abuse disorders.
Police and Alcohol Abuse
Each day, law enforcement officers face a significant number of traumatic events. They risk physical harm and may encounter disturbing events like domestic violence, suicide, and murder. In addition, it's important for police officers to project an upstanding image to the community. Indeed, this can be a very difficult balancing act.
---
Take your first step towards recovery.
---
Police officers tend to have a lower risk of illicit drug use compared to the rest of the population. However, they are more likely to develop an alcohol addiction. Countless studies show high levels of alcoholism or at-risk behaviors in police officers. A 2010 study revealed 11% of male officers and 16% of female officers drank an at-risk level of alcohol in the previous week.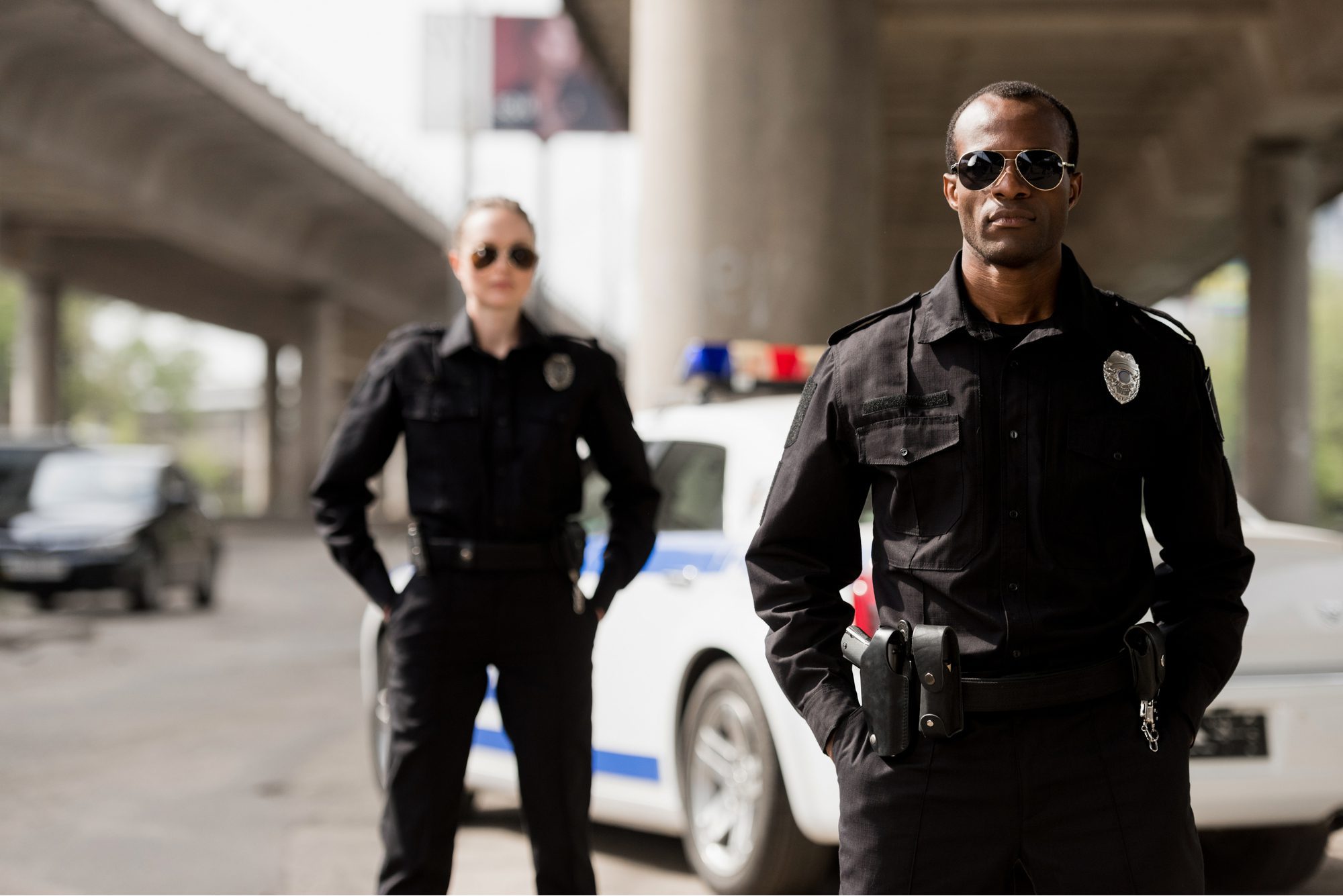 High rates of alcohol consumption are linked to both stress-induced and social drinking habits. One primary reason is wanting to "fit in" with fellow officers. In fact, nearly 25% of officers reported drinking during social occasions because they wanted to "be a part of the team". This, combined with the high levels of stress and trauma police officers face daily, creates problematic behavioral patterns that can lead to addiction.
Firefighters and Substance Abuse
Like police officers, firefighters constantly put themselves in danger to save people. However, firefighters have the added risk of smoke inhalation, severe burns, and even death. The 24-hour shifts firefighters work may leave them on edge as well. This can lead to mental health disorders including PTSD, depression and acute stress disorders. Many firefighters try to relieve symptoms of these disorders through self-medication.
A recent national survey found 29% of firefighters abuse alcohol and nearly 10% abuse prescription drugs. Rates of binge drinking are also much higher among firefighters compared to the overall population. Like in police officers, alcohol plays a central role in a firefighter's social environment. Researchers have found that alcohol is the second most common stress coping mechanism in firefighters.
EMTs and Other First Responders
Unsurprisingly, other types of first responders, including EMTs and paramedics, are also at high risk of developing substance use disorders. They work in high-stress, high-trauma environments, while also dealing with a  culture of "invincibility." Moreover, they may also self-medicate to cope with job stress. In fact, in EMTs and emergency room professionals, rates of abuse nearly topped 40%. Unfortunately, this strong connection between first responders and addiction struggles seems to be present in all departments.
Treatment for First Responders
The good news: the culture surrounding first responders is starting to change. Police, firefighter and EMT departments are starting to add mental health professionals to their staff. They're also starting to encourage openness about mental health. However, the idea of invincibility hard-wired into these professions means large scale change may take a while.
If you are close to a first responder, it's important to recognize the signs of at-risk behavior or addiction. Some of these may include:
Drinking alcohol alone or in non-social situations.

Needing drugs or alcohol to "wind down".

Not using prescription drugs as intended. This includes chewing, snorting or grinding pills and quickly running out of prescriptions.

Changes in behavior including irritability or agitation.

Not having enough money or asking to borrow money.
Treating Addiction in First Responders
Treating addiction in first responders is very similar to treating it in the general population. However, when it comes to high-stress professions that have communication barriers, peer support groups have proven to be immensely beneficial. These groups often contain people from similar professions, making it easier to relate with one another.
Other types of treatment options may also benefit first responders. For example, inpatient programs focusing on detox and cognitive behavioral therapy can help in the short-term.  Outpatient programs and other treatment forms can help with long-term sobriety.
First Responders and Addiction Struggles
For most people, the kinds of stress first responders face are simply unimaginable. First responders are the lifeline that holds together society. The help they provide people in their most vulnerable moments is of paramount value. However, such a high level of trauma is difficult for anybody to cope with. Combined with a culture of "invincibility" that prevents honest communication and fosters social triggers for substance abuse, first responders have a very high likelihood of developing an addiction. That's why it's essential for first responders and their loved ones to recognize these risks and seek treatment. By doing this, they'll be able to overcome addiction and achieve long-lasting sobriety and health.
We can help you
At The Blackberry Center, you will have the opportunity to begin the journey to lifelong recovery in our state-of-the-art facilities.
If you or one of your loved ones is struggling with addiction, we can help. We use a personalized approach to addiction treatment. Our focus is on treating the disease, not the symptoms. We put our patients first every step of the way.
Our treatment program includes crisis care services, outpatient, partial hospitalization program and other personalized health care options. Our on-site rehab programs focus on a comprehensive recovery approach. They address your physical, mental and spiritual needs for optimal wellness. Your needs are unique. We treat you as such.
Reach out for help today
You may be struggling with long-term addiction. Or you may be fighting strong temptations. We can meet you where you are in your fight for sobriety.
We welcome you to our treatment center. From support groups to individual therapy treatment options, we are here to fight the battle with you.