Many people have labelled addiction a "family disease." That means that people's alcoholism and/or drug abuse is most likely affected by their family. It also means that people's substance use disorder can affect their family in negative ways. Their acts may even cause what appears to be a permanent break, where the family is permanently separated or altered in some way. Thankfully, addiction treatment and long term sobriety can often repair even those breaks. We've identified the benefits of family therapy in addiction treatment.
How Families Affect Addiction and Addiction Affects Family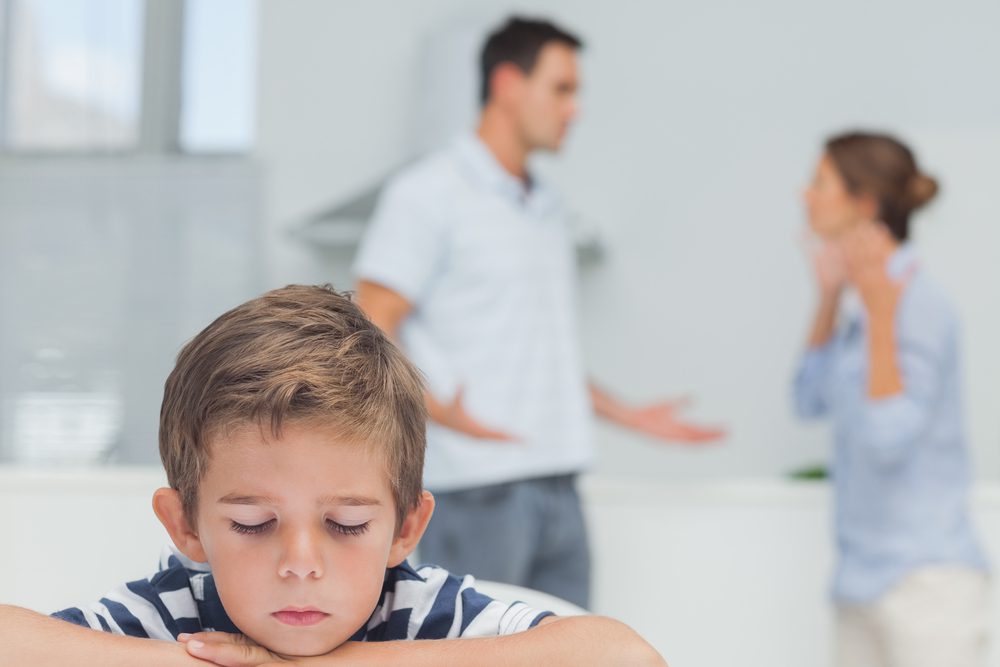 Families do not cause addictive disorders. However, they can be one factor among many affecting the development of addiction. Some of the ways this happens are more obvious than others. For instance, in families where one or more parent abuses alcohol or other drugs, the children are more likely to do so as well. The types of addictive substances found in the house are likely to be the substances children will use. If parents say drug use or drinking is OK, children are also more likely to start using.
There is research showing a genetic factor involved in alcoholism, so addiction may quite literally be inherited. But a parent's addiction also affects a child's environment in negative ways. Addicted parents are more likely to abuse their children physically, psychologically, and/or sexually. They are more likely to not have money or time to provide their children with a safe, secure, and supportive home. Additionally, interactions among family members in such conditions are more likely to be chaotic. All of these factors make it more likely that the children from families with parental addiction will end up with addictions themselves.
If people have addictive disorders, their families can affect how those disorders develop. The family can either contribute to the problem by ignoring it, or help by motivating a family member to try to enter treatment and get sober. Interventions to get someone to enter treatment that include family members can help in the process of getting someone sober.
Who Are Family Therapists and What Do They Do?
Family therapists are different from the substance abuse treatment counselors that usually provide care in treatment programs. They will have more education specifically related to helping families and, in most states, have taken exams to get a license to practice family therapy. Families can help treatment in a number of ways, but not all family involvement will require a family therapist. For example, most interventions to help people enter treatment do not involve family therapists.
In family therapy, the therapist looks at the family as a unit or "family system," which is the object of treatment. This usually means that the therapist will bring family members into a program for family sessions with a client in substance abuse treatment. But family therapy can be practiced even when only one member of the family is present. In that case, the family therapist will still focus on how that person interacts with their family. Sometimes this involves the therapist acting in the role of another family member.
---
Take your first step towards recovery.
---
The family therapist strives to be neutral and create a space where all family members feel free to share their thoughts and feelings. This is a reason that family therapy is one of the most effective approaches for children and teens in substance abuse treatment. One of the extra benefits of family therapy in addiction treatment is that it has been found to work with a variety of cultures and family dynamics.
Conducting family therapy without a trained therapist is not recommended, as improper therapy can cause more problems than it solves.
What Are the Benefits of Family Therapy in Addiction Treatment?
Family therapy can help people in substance abuse treatment and their families in many ways. The two main ways family therapy can help are by (1) teaching the client to use the family's strengths and resources to support recovery. There is also (2) reducing the effects of addiction on the client and family.
The main goal in terms of reducing the effects of substance abuse on families is to prevent the continuation of substance abuse among family members. For people in treatment, family therapy can also help repair relationships. It can improve communication and understanding among family members (not just between the client and others). This enables the family to have a more positive effect on clients and to support their treatment and recovery.
In terms of supporting recovery, family therapy can be used at various stages. It can help motivate a family to get a family member into treatment and stay for the whole treatment. It can also teach the family to be a part of the person's long-term recovery. Many relapse prevention plans will include family as an important support. This is very important since family relationships often play a part in relapse.
Reach Out For Help Today
You may be struggling with an undiagnosed mental health condition. Or you may be fighting an addiction. You may also be apprehensive when it comes to the myths about rehab. We can meet you where you are in your fight for sobriety.
We welcome you to our treatment center. From support groups to individual therapy treatment options, we are here to fight the battle with you.
Reach out to us online today. You can also call us at 888-512-9802.