Alcohol abuse is one of the most difficult addictions to understand and overcome. Unlike narcotics and other drugs, alcohol is legal and easily accessed. Many social outings even revolve around the consumption of alcohol. But you or a loved one may have reached a point where your drinking habits that are unhealthy. This guide will help you understand the warning signs of alcohol abuse and what steps you can begin taking today to treat it. 
Understanding alcohol abuse
Dependence on alcohol can look many different ways. It begins long before you or a loved one crashes or bottoms out due to binge drinking. Mild alcohol abuse and high functioning alcoholism along with other forms of abuse may give you or your loved one pause from seeking treatment sooner. But this is a slippery slope, as addiction takes many forms. You can be addicted to something and still do well professionally and socially. But that doesn't mean you aren't at risk of suffering other problems because of your addiction.
Common signs of alcohol abuse
An occasional night of excessive drinking may not necessarily be something to worry about, but it's important to keep your eyes open for signs of alcohol abuse before they turn into more serious problems. There are no set guidelines as to what exactly constitutes alcohol use disorder.
Instead, doctors and healthcare professionals look at a series of different behavioral patterns about drinking alcohol. They begin by taking a look at drinking habits asking key questions like:
How many times per week do you drink?

On average how many drinks to you have each time you drink?

Do ever experience any "blackouts" or short-term memory loss?

Do you make excuses to drink such as to relax?

Have you neglected other results because of drinking?

Has your drinking become a necessity?

Has your drinking had a negative impact on your life?

Are you drinking alone or in secrecy?
What is healthy drinking?
This is another thing that may get confusing. We often hear of studies that lead us to believe a certain amount of alcohol per day may result in certain health benefits. Fortunately the CDC does have guidelines that define what constitutes heavy drinking as well as serving sizes according to type of alcohol.
One standard drink contains 0.6 ounces (14.0 grams or 1.2 tablespoons) of pure alcohol. This equates to: 
12-ounces of beer (5% alcohol content)
8-ounces of malt liquor (7% alcohol content)
5-ounces of wine (12% alcohol content)
1.5-ounces of 80-proof (40% alcohol content) distilled spirits or liquor (e.g., gin, rum, vodka, whiskey)
---
Take your first step towards recovery.
---
Further guidelines include: 
Binge drinking, or the most common form of excessive drinking, is defined as consuming:

4 or more drinks during a single occasion for women
5 or more drinks during a single occasion for men

Heavy drinking is defined as consuming:

8 or more drinks per week for women
15 or more drinks per week for men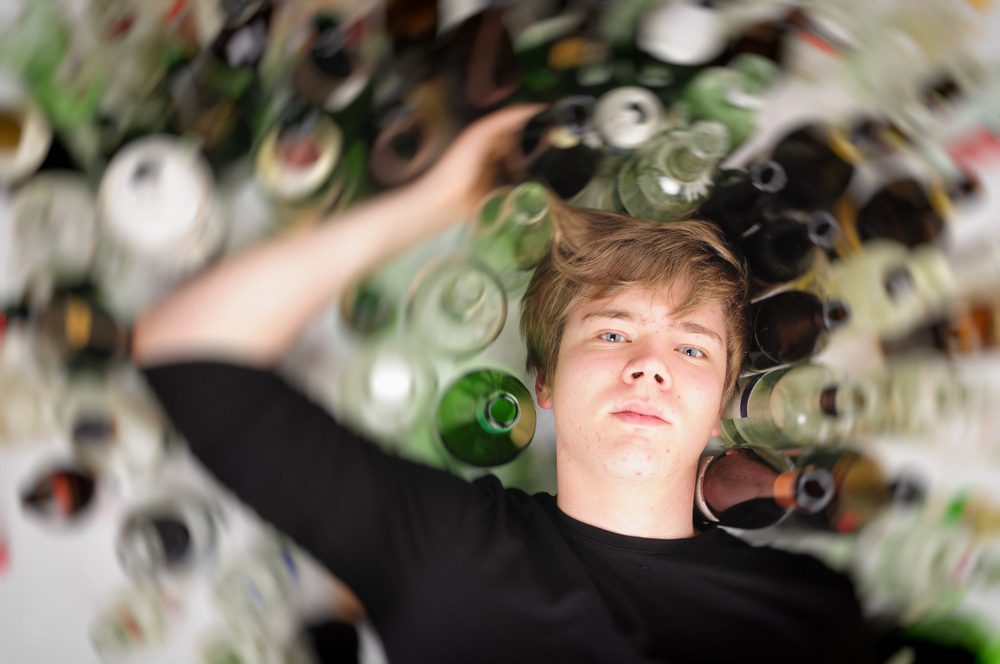 Again, alcohol abuse is about recognizing warning signs of alcohol addiction. If you or a loved one drink 4 or 5 drinks a couple times per month, you may not be suffering from alcohol abuse. Instead, it's important to recognize signs of problem drinking and other signs of dependency.
The main question to ask yourself is  this: "Can I live my life without alcohol?" If the answer to this question has become no, then you have a problem.
More serious signs of alcoholism
We know that it's important to keep your eye on early symptoms of alcoholism. But when the signs become to grow more severe, it's time to act. You or a loved one may need to consider professional help.
Over time, you can grow both physically and psychologically addicted to alcohol. You may also experience dependency and alcohol withdrawal symptoms that are similar to drug abuse. Some of the signs to watch out for include:
Need to cut back on drinking or stop, but couldn't

Continues drinking even if its caused work, school or relationship problems

Found yourself in dangerous situations because of drinking

Keeps drinking even though it's caused blackouts, hangovers, depression, anxiety, etc

Consumes alcohol because of depression, anxiety, stress, etc

Drinks more than usual to achieve the same effect

Experience physical withdrawal symptoms such as dizziness, nausea, trouble sleeping, seizure or shakiness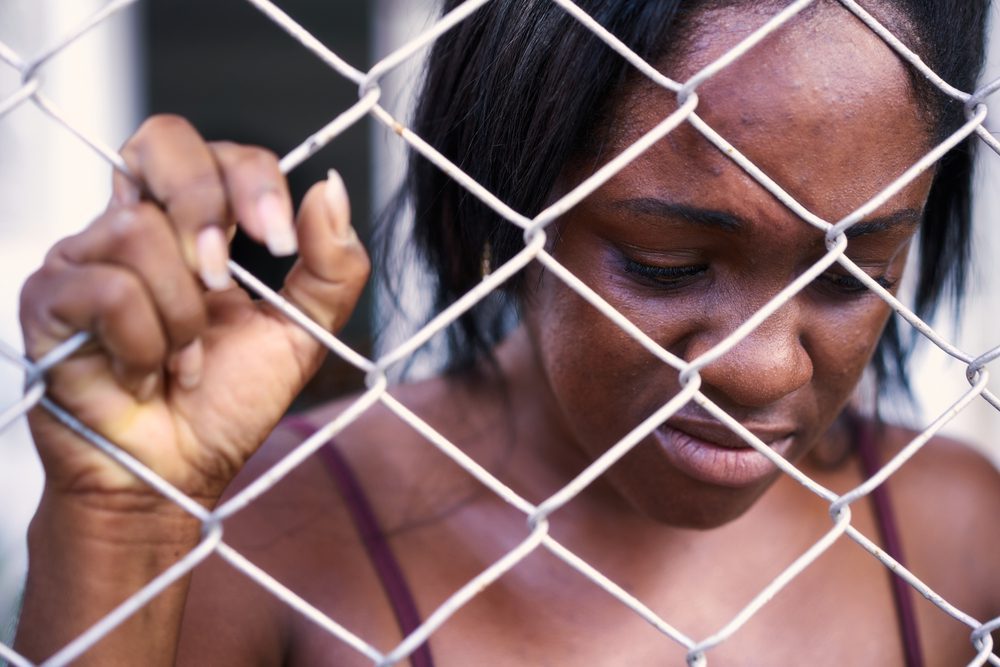 If you have experienced 2-3 of these symptoms over the last year, that's a sign of mild alcohol abuse. If you have experienced 4-5, then it's moderate. More than 5 is severe. It's also important to consider time. If you have experience 2-3 symptoms in just one month, that's a strong sign of problem drinking and to cut down and/or seek help.
How to recognize alcoholism
One of the most useful tools to recognize alcoholism is using the CAGE questionnaire. This can help you or a loved one measure the severity the problem. Answering "yes" to 2 or more of these key questions is a sign that you need professional medical help.
These are the 4 CAGE Questions:
Have you ever felt you should cut down on your drinking?

Are you annoyed by people who criticize your drinking?

Have you ever felt bad or guilty about your drinking?

Do you drink first thing in the morning to steady your nerves or recover from a hangover?
These questions don't encompass everything. Be sure to take into account other factors discussed in this article as well. Ultimately, it takes a professional to fully assess whether something is suffering from alcohol use disorder.  
The dangers of alcoholism
The National Institute on Alcohol Abuse and Alcoholism has outlined the wide array of dangers from alcohol abuse. They include not only physical effects but also the psychosocial and social impact of problem drinking.
You may not realize how serious of a problem alcohol abuse is. It's such an issue that the Diagnostic and Statistical Manual, published by the American Psychiatric Association, classifies it as alcohol use disorder with mild, moderate, and severe subclassifications. Remember that alcohol is:
involved in nearly 50% of liver diseases

involved in 700,000 assault cases between people aged 18-24

the 5th leading factor to premature death or disability.
Also, in people aged 20-39, almost 25% of deaths are attributable to alcohol.
These are just a few of the problems associated with alcohol abuse and why it's urgent to recognize signs of abuse before they get out of hand.
The bottom line
At the end of the day, millions of people do not seek help for alcoholism because they are in denial. Just like other forms of drug abuse, they often rationalize the addictive behaviors.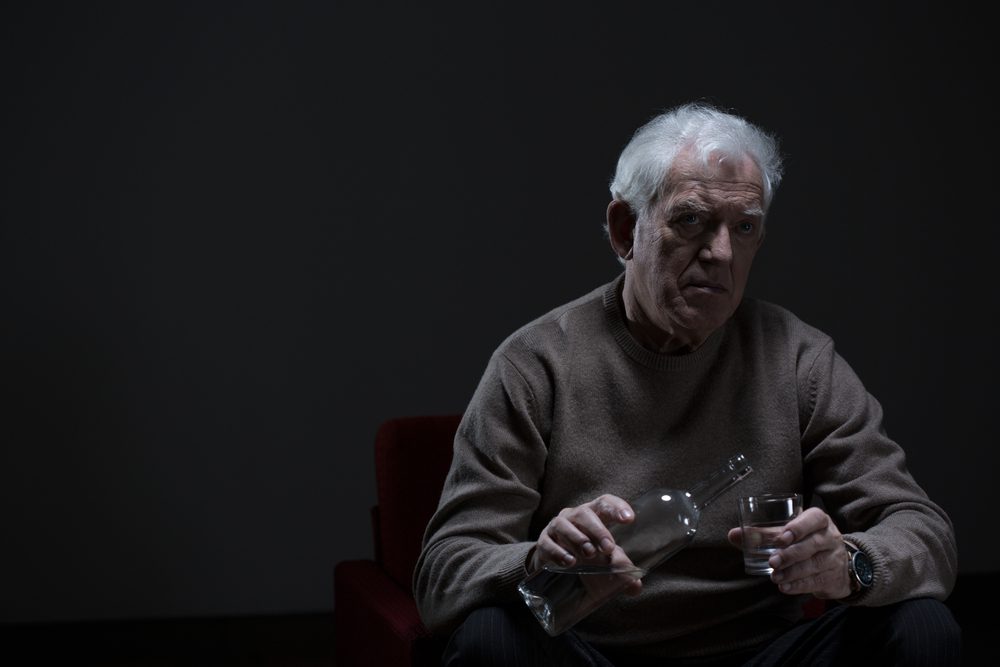 You or a loved one may be facing this battle as well. You may blame people around you or circumstances in your life to excuse your drinking. Or in the case of loved one, she or he may  become defensive you point out warning signs. Life can be tough, but abusing alcohol is not the solution. It prevents people from living healthy lives. It can lead to serious financial, health, psychological and social problems.
If you believe you or a loved one may be suffering from alcohol addiction, please begin by reviewing the CAGE questions above. From there, seek professional assistance to help overcome alcohol addiction and achieve sobriety.
We can help you
At The Blackberry Center, you will have the opportunity to begin the journey to lifelong recovery in our state-of-the-art facilities.
If you or one of your loved ones is struggling with alcohol abuse and addiction, we can help. We use a personalized approach to addiction treatment. Our focus is on treating the disease, not the symptoms. We put our patients first every step of the way.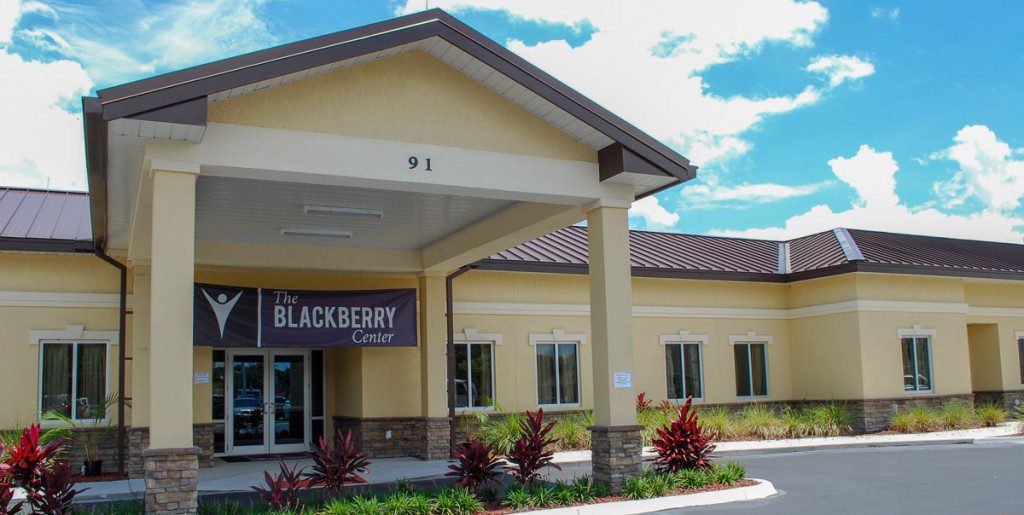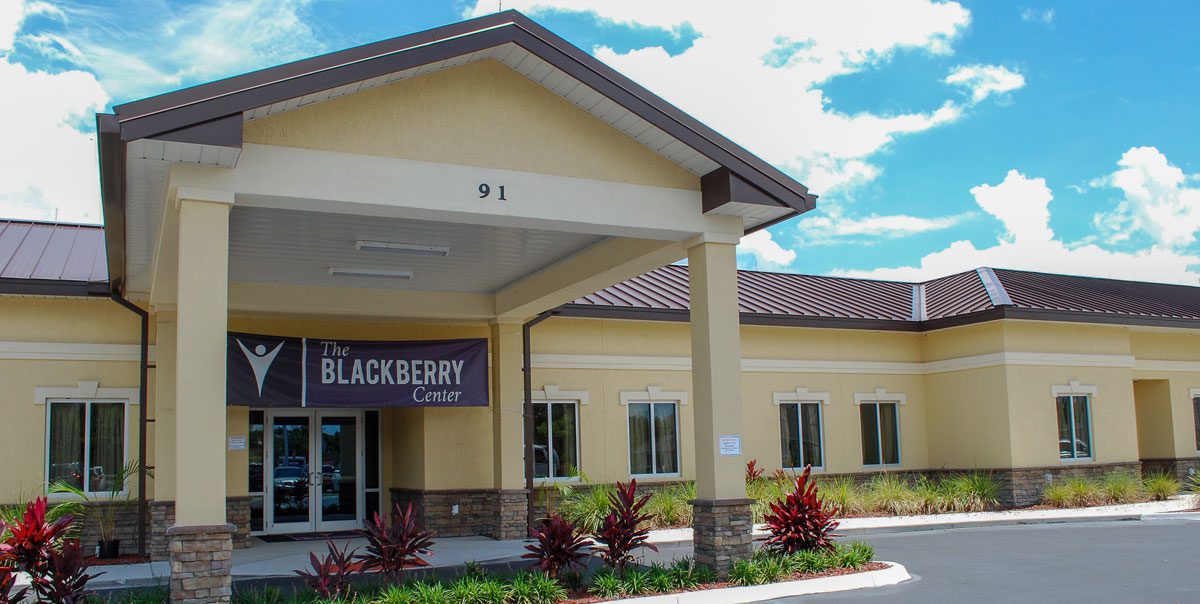 Our substance abuse-only treatment programs include detox, residential and partial hospitalization program.  Our on-site rehab programs focus on a comprehensive recovery approach. They address your physical, mental and spiritual needs for optimal wellness. Your needs are unique. We treat you as such.
Reach out for help today
You may be struggling with long-term alcohol abuse and addiction. Or you may be fighting strong temptations. We can meet you where you are in your fight for sobriety.
We welcome you to our treatment center. From support groups to individual therapy treatment options, we are here to fight the battle with you.
Reach out to us online today. You can also call us at 888-512-9802.