With any amount of alcohol use comes a certain level of risks—from liver disease to memory loss to worsening mental health issues. But new research about women and alcohol has revealed that these alcohol-related risks might be more severe in women than men who drink. Below, we explore what the dangers are involving women and alcohol use as well as how to detect a problem before it is too late.
Facts About Women and Alcohol
The Centers for Disease Control and Prevention (CDC) reports that, on average, men drink more frequently and in larger amounts than women. However, the CDC also recognizes that alcohol has different effects on men than it does on women. 
There are a few different factors that go into recognizing the differences in women when it comes to alcohol use. First, we must look at the biological impact of alcohol on women. Then, we will want to take a look at the cultural and societal pressures on women that affect how some women drink.
Biological Factors in Women Drinking
Biologically, a woman drinking is not quite the same as a man drinking. To start, women typically become intoxicated faster due to their (on average) lower weight, but they typically have a slower metabolism to process the alcohol. Therefore, most women will have a higher blood alcohol content than men, even if they drink the same amount. 
This can lead women to alcohol dependence and physical health concerns at an earlier age than men. Physical health concerns often involve brain damage, liver disease, and other organ deterioration in more severe stages for women drinking alcohol. Female alcoholics are also at a greater risk of developing certain types of cancers that are less common in men.
Social Factors in Women Drinking
The traditional gender roles that women are put in have a major impact on developing alcohol dependence as well. In media depictions, alcohol is often advertised as a tool to temporarily reduce stress. And for many women, alcohol is one of the few socially acceptable ways to relieve the stress they face in daily life. In situations without alcohol, it can feel as though the opportunity to relax and socialize is also taken away.
---
Take your first step towards recovery.
---
This shows that the unhealthy relationship between women and alcohol goes much deeper than just the physical risks associated with drinking. When combined, the societal pressure on women to drink and the biological dangers associated with female alcoholics cause a recipe for disaster that many women aren't sure how to avoid or treat.
Access to Mental Health Care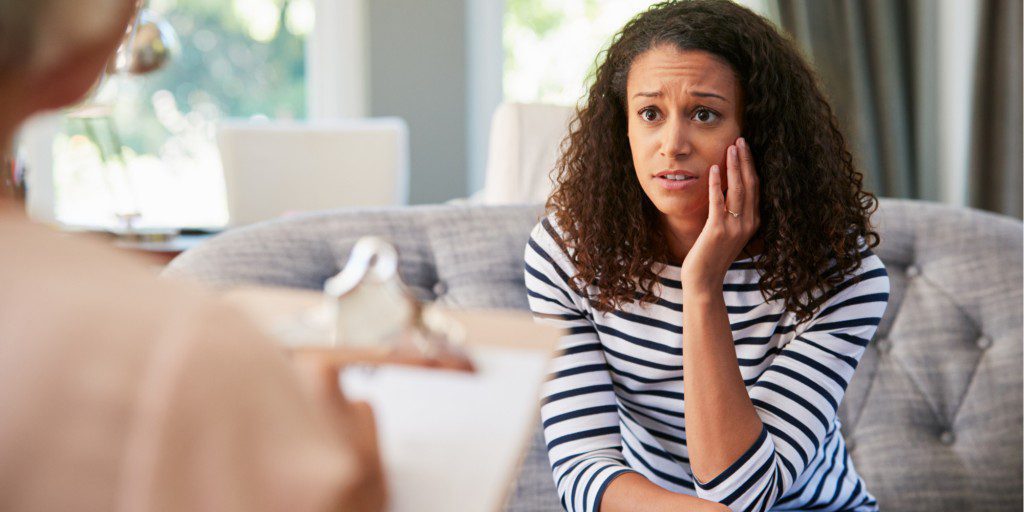 Moreover, when women are looking to get help for addiction and other mental health concerns, they face additional barriers. For some women, the first barrier could be that their concerns are not taken seriously. There is a long history of women's concerns over stress being seen as overdramatic or the women themselves are seen as too sensitive—even "hysterical."
Furthermore, the COVID-19 pandemic has left a lot of women struggling with even more household responsibilities, including childcare, that bring more stress. On top of all of this, mental health strain on women has been more prevalent because COVID-19 has closed a lot of access to treatment. And when the concern between women and alcohol reaches the point that requires professional treatment, a lot of women feel as though they do not have the time to dedicate to their own recovery.
Regarding women and stress, the risks of turning to alcohol in stressful situations are even greater. A lot of people, regardless of gender, end up drinking as a way to cope with stress. However, drinking can actually worsen stress and lead to even more severe mental health concerns. The only way to get ahead of these future problems is to recognize the signs of stress in women and find safe treatment right away.
Stress Symptoms in Women
Stress symptoms in women, like the consequences of women and alcohol, might look a little different compared to men. Most commonly, the symptoms of stress can include:
Racing thoughts

Changes in sleeping patterns

Headaches

Muscle aches

Stomach pain or nausea

Increase in heart rate

More frequent drug or alcohol use
According to the American Psychological Association, women are more likely to express both physical and emotional signs of stress. This could be a result of the societal pressures that are put on men to be strong and hide away any stress symptoms.  
The biggest takeaway from all of the studies conducted on stress is that women and men might express the symptoms differently, but having mental health distress is something that happens to everybody. Most notably, feeling stressed and turning to alcohol as a coping strategy is not unique to any gender.
The most effective way of coping with stress would be to receive professional treatment. The type of treatment you receive will depend on your specific symptoms as well as your history of mental health and addiction. Your treatment might involve strategies such as:
Group counseling

Family therapy

Recreational therapy
The effects of stress on the body can be severe no matter your gender, and having an alcohol dependence can make the effects of stress on health even worse. This is why it is so important to learn healthy coping strategies in a professional treatment setting to deal with the challenges of addiction and any other mental health concerns.
Finding the Right Treatment
Understanding the relationship between women and alcohol is only the first step toward prevention from future harm. Finding the right treatment is also essential for women and men who are struggling with alcohol dependence as a result of stress and societal pressures.
At the Blackberry Center in Florida, we strive to offer the best care to anybody who is looking to heal from addiction and mental health concerns. From safely detoxing to one-on-one counseling and so much more, we are here to guide you through this personal journey toward recovery. We are here to work with you to find the treatment path that is going to be most effective so that you can take all of the skills you learn in rehab and apply them well after you leave our facility.
Reach out to us today by phone at 888-512-9802 to learn more about effective treatment solutions for both men and women. If you are not quite sure how to express your concerns, you also have the option to submit a confidential form to our admissions specialists. Soon, you can begin the process of healing from the stress caused by gender expectations, the consequences of alcohol use, and every-day life stressors.