At The Blackberry Center, you're unique.
We understand that.
Our addiction treatment model is simple: meet the individual where they are, and guide them into a recovery-based lifestyle. At the Blackberry Center, we treat each person as an individual and approach their recovery needs on that basis.
We advocate the disease concept of addiction and recovery as an ongoing process. That means we do not believe in shaming people with substance use disorders or in "quick fixes." Rather, we believe in an approach that addresses the physical, mental and spiritual well-being of the individual to promote long-term recovery.
Our therapeutic approaches address all aspects of addiction. This includes traditional addiction counseling, mental health concerns, and mending personal relationships that have been harmed by drug or alcohol addiction. Since addiction does not happen in a vacuum, we strongly believe in a holistic, comprehensive method of healing that addresses all facets of a substance use disorder.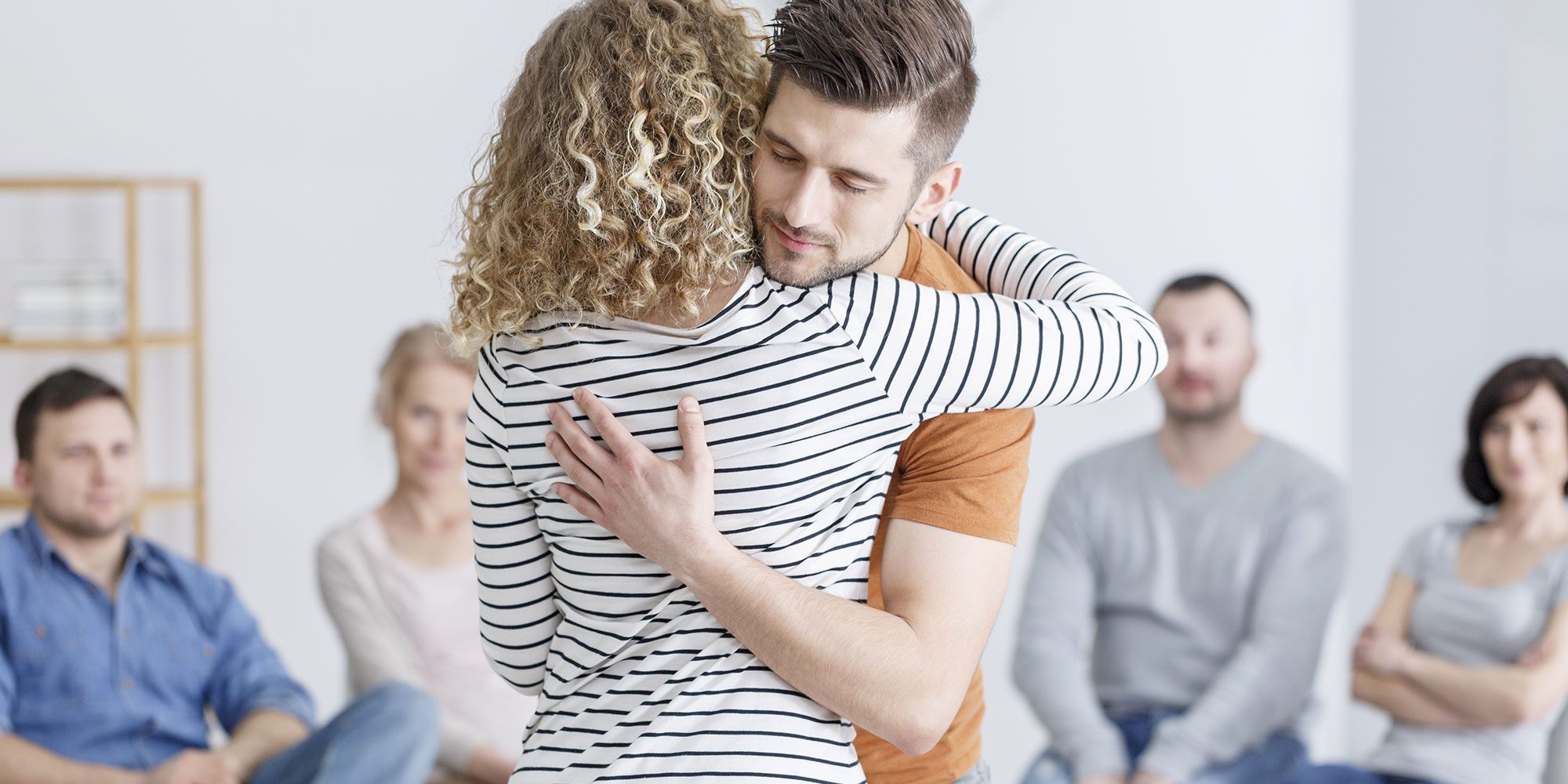 We are leaders in addiction treatment in the United States and have treated thousands of people in our treatment centers. Our dedicated staff is passionate about providing quality care to each and every individual who checks into one of our facilities. Moreover, we have a thorough understanding of how to create individualized treatment models that fit each individual's unique needs. No two addictions are identical, which is why our treatment options are applied based on personal history, past drug and alcohol abuse, and individual recovery goals.
Alcohol Addiction Treatment
If you are battling alcoholism, then you have likely experienced its detrimental effects. Alcohol dependency is all consuming and unsustainable. The time to regain control of your life and begin recovery is now. The Blackberry Center's programs are designed to help individuals in all stages of alcoholism recover.
Drug Addiction Treatment
If you're struggling with drug addiction, whether it be cocaine, heroin, marijuana, methamphetamines or another substance, you've likely experienced the damage it can cause to every aspect of your life, including your career, relationships and mental health. Find out how the Blackberry Center can help.
Prescription Drug Addiction Treatment
If you're struggling with prescription drug addiction, whether it is Oxycodone, Hydrocodone, Methadone, Xanax, Valium, Adderall or another prescription drug, find out how the Blackberry Center can help.
What to Expect from Detoxification
Patients will begin their recovery journey at our detoxification center in St. Cloud, Florida. There we will provide medically assisted detoxification from alcohol and other chemical dependencies. The center has a 24-hour nursing staff led by a physician who specializes in addiction medicine.
All of our residents are required to have a 24-hour observation period while in our drug and alcohol detoxification unit prior to being assigned to a residential room. Our goal is to provide a safe, medically supervised detoxification period in a relaxing, safe and discreet environment.
What Happens after Detox?
After the detoxification process concludes, our physicians and therapists customize individual programs based on the patients need.  Some of the therapies we provide are:
Group therapy
Medication management
Recreational therapy
Addiction education
Skills-building sessions
Follow-up care
Referrals to support groups
Contact us today to take your first step towards recovery.
Inpatient Treatment Program
Inpatient treatment is often more helpful because it requires that the individual stay in treatment for the amount of time necessary to affect change. The Blackberry Center's dual diagnosis program provides 24-hour care in a setting where the focus is helping individuals achieve and maintain stability of their mental health and recovery from addiction. Because of this, these programs are able to offer a range of services that are more likely to help clients develop capabilities and tools to stay well after leaving the program.  Inpatient treatment includes:
Medically supported maintenance care, if needed
Cognitive behavioral therapy
Building skills and tools that are necessary for life post treatment
Faith-based recovery programming

 

is an option
Group therapy and peer support
Communication Skills
Nutrition education
12-step program (AA/NA)
Ongoing Care for Long-Term Success
Treatment after discharge is the most important step toward long-term success. Ongoing care holds patients accountable, and helps them to discern the difference between what they want and what they need.
Our discharge process focuses on thorough planning, and we frequently utilize our strong professional network to provide access to drug and alcohol treatment aftercare programs.
Ongoing care not only helps the patients themselves, but helps family members take time to heal and rebuild relationships as well.
Post treatment, we partner with outpatient therapy and education programs to help patients achieve long-term success.
Start a Lasting Life in Recovery Today
Unlock the doors which hold you back from the complete wellness of your body with our team at The Blackberry  Center. Call (813) 908-4199 to start your journey toward a better life today.