In this uncertain time, you may feel a lot of coronavirus anxiety, especially if you have a pre-existing anxiety disorder. For people suffering from this mental health condition, the stress of a pandemic may feel overwhelming. You may feel even more pressure if you're in an at-risk group, such as older adults, people who are immunodeficient, and people with pre-existing respiratory conditions. And while it's important to stay informed, it's just as important to protect your mental health.
Today, we'd like to discuss some ways to manage anxiety while minimizing your risk of COVID-19 infection.
1. Limit Your News Exposure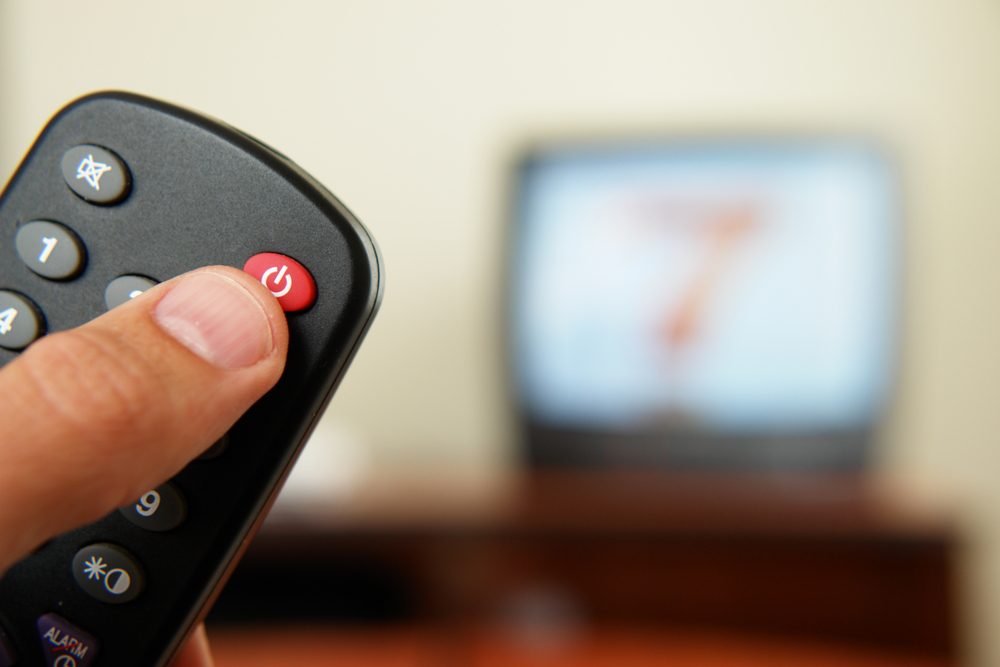 If you're living with coronavirus anxiety, it could manifest as constantly checking the news or constantly refreshing social media for updates. While this is a natural response to an unsure and confusing time, it simply isn't good for your mental health. According to the Centers for Disease Control and Prevention (CDC), you should take breaks from news updates to protect your state of mind. After all, checking on the coronavirus pandemic over and over again will only increase your stress, and it won't do much to keep you safer from the virus.
But you don't want to be uninformed, either. So what's the right amount of coronavirus news? Generally, you should check coronavirus news no more than twice a day; once in the morning, and once in the evening. This will keep you caught up on current events and guidelines without endangering your mental health with near-constant news about the virus.
2. Stay Connected with Friends and Family
While you're socially distancing, it's easy to feel lonely or isolated. And unfortunately, that isolation can increase feelings of coronavirus anxiety and symptoms of depression in people with pre-existing mental health conditions. Thankfully, in 2020, staying in touch with your loved ones is easier than ever.
Try scheduling phone calls with family members and friends who you can't see in person. Or, if you need visual human contact, set up a video chat. Sometimes, all you need to feel a sense of normalcy is to talk to someone. That said, it's important to watch what you're discussing. Feel free to discuss how you're both staying safe, but don't let COVID-19 dominate the conversation. To minimize your coronavirus anxiety, try to limit the discussion of the virus to a few minutes. Instead, focus on topics you both enjoy, like hobbies, interests, etc. If you've been flooded with thoughts of the coronavirus, then taking some time to discuss other topics will be a welcome relief.
3. Replace Coronavirus Anxiety with Coronavirus Preparation
---
Take your first step towards recovery.
---
Your coronavirus anxiety might make you feel as if you have no control over the situation. The best way to counteract that feeling is to take reasonable precautions to minimize your risk of exposure. These steps include:
Frequent hand washing with warm water
Avoiding going outside except for work (when necessary), health care, or food
Stocking up on essentials (Note: You should only buy essentials for periods of a few weeks. Too much stockpiling could stop others from getting necessary supplies.)
Purchasing medicine like acetaminophen to reduce a fever, and having a thermometer on hand to monitor your temperature
Creating an emergency contact list
Once you've taken these steps, you'll feel better knowing that you're prepared for a worst case scenario. However, you shouldn't let coronavirus preparation become an extension of your coronavirus anxiety. Being prepared is great, but over-preparing could worsen your anxiety as you frantically try to plan for everything. In some cases, over-preparing can even mimic the symptoms of obsessive-compulsive disorder, such as feeling a compulsion to take every possible precaution or risk hurting yourself and loved ones. While you should be as safe as possible, remember that fixating on the virus is bad for you, too. Stick to these basic steps and you'll reduce your coronavirus anxiety while protecting yourself against the pandemic.
4. Look for Professional Anxiety Resources
Sometimes, managing anxiety during turbulent times requires some extra help. Consider enrolling in a behavioral health program where you can work through your anxiety disorder and coronavirus anxiety simultaneously. By receiving professional anxiety treatment, you'll gain coping skills that will help you long after the coronavirus pandemic passes.
At The Blackberry Center, we are taking every precaution to protect patients from the coronavirus. This includes sanitary measures, education about virus transmission, and screening new patients for symptoms of COVID-19. By protecting our patients and staff from the coronavirus pandemic, we allow everyone to focus on mental health recovery.
Do you have questions about how we can help with your coronavirus anxiety? You can reach our admissions specialists at 888-512-9802, or you can send us your questions through a confidential contact form. We take your coronavirus anxiety seriously, and we're ready to help you overcome it.