Whether you've recently graduated from a drug and alcohol rehabilitation program or you're thinking about quitting, life after rehab can seem scary. After all, nobody wants to invest the time and effort into addiction treatment and relapse shortly after. So what can you do to stay sober after rehab?
Today, we're going to cover how you can maintain sobriety well after completing treatment. Because addiction recovery does not have a finish line; it's a lifelong process of healing.
1. Complete a Continuum of Care
If you're worried about your ability to stay sober after rehab, make sure that you complete all the relevant treatment programs. Many people in recovery make the mistake of only attending a single level of care, which can increase their risk of relapse.
So what does a complete continuum of care look like? If you're attending a drug and alcohol rehab, you may start with a medical detox to help you stay sober and safe during withdrawals. Not all substance use disorders require detox (since not all drugs cause withdrawals), but for those that do, medical detoxification is an essential part of recovery.
After completing detoxification, most people transition to an inpatient treatment program. At this early, vulnerable stage of recovery, you will receive 24/7 support in a healthy, sober environment. This is what most people mean when they talk about going to rehab, and this is where you'll learn the basics of recovery through counseling sessions, support groups, and other evidence-based treatment options.
However, treatment does not stop there. As you transition back to normal daily living, you may find that staying sober in rehab and staying sober in your living environment are different things. For that reason, the best addiction treatment centers in Florida offer less intensive outpatient treatment programs. These levels of care can help you in returning home while staying sober and in control.
---
Take your first step towards recovery.
---
At this level of care, you can enroll in a partial hospitalization program, where you will live at home and receive treatment at the facility. With 20 hours of programming each week, this is a great way to stay focused on recovery while learning to stay sober in the real world.
When you complete a full continuum of care, you give yourself the best odds of staying sober after rehab and making a full recovery. But what about life after treatment? What steps can you take once you've graduated from a comprehensive rehabilitation center?
2. Work a 12-Step Program to Stay Sober After Rehab
12-step meetings are great ways to keep you actively engaged in recovery. And they accomplish this goal in several ways, including:
Providing you with a support system that cares about you and your continued sobriety
Keeping your thoughts and actions focused on continued recovery
Outlining the steps you can take to fully address your substance use disorder
Sharing fun, sober spaces where you can celebrate holidays and life events
Of course, there are several 12-step programs to choose from. You may be familiar with popular groups like Alcoholics Anonymous and Narcotics Anonymous. And while they help countless people every year get and stay sober, they're not for everyone, so don't be afraid to find the 12-step group that fits your needs.
One great way to find new groups is to go online and look for recovery resources in your area. Some people prefer programs life SMART Recovery, and others feel more comfortable in groups like Women for Sobriety. Ultimately, what matters is that you work a program that keeps you focusing on sobriety with people who can support you through the difficult times.
3. Create a Sober Environment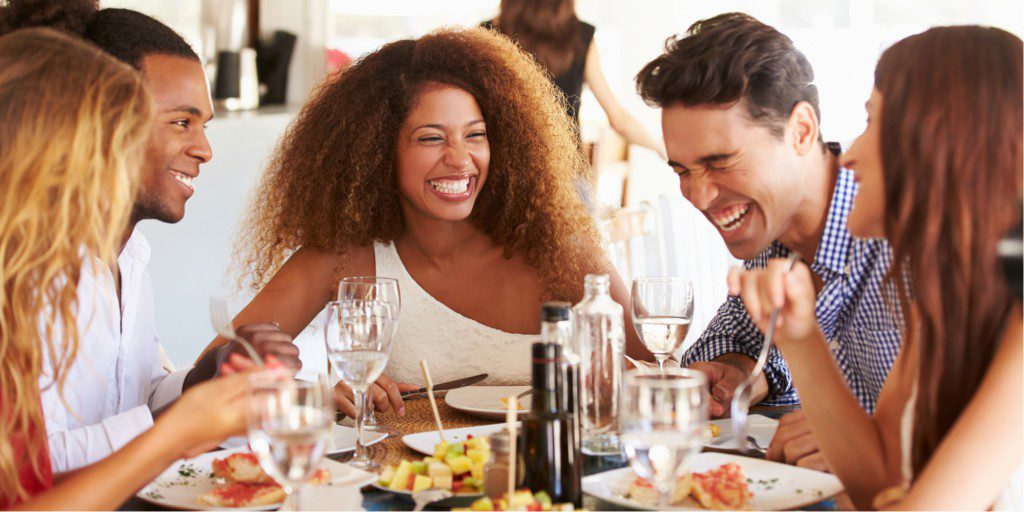 When people return home from rehab, they often find themselves surrounded by casual drinking at best and rampant substance abuse at worst. Take a realistic account of how being around drugs or alcohol makes you feel. For some people, a family member having a glass of wine with dinner is no big deal. But for others, that kind of thing can trigger a relapse, so don't be afraid to express your needs. These feelings can change over time, too, so be sure to check in with yourself.
If you have a substance use disorder, there's a good chance that you have friends or family who drank or used with you. While you may not need to cut that person out of your life entirely, you will need to make it clear that that part of your life is over. Unfortunately, this can damage some relationships that are supported by mutual substance abuse. In cases like this, however, you'll be in a healthier environment without someone who only wants to spend time with you while drinking or using drugs.
It can be hard to let go of your old lifestyle, but focus instead on building a new one. If you surround yourself with healthy, sober people, it'll be much easier to stay sober yourself.
Stay Sober After Rehab
The fight to stay sober after rehab never ends, but it does get easier with time. If you need additional support, you can always ask for help at The Blackberry Center. Our addiction treatment center in St. Cloud, Florida is fully equipped to prepare you for life after rehab, and our dedicated staff want to help you take control of your life.
Do you want to learn more about our diverse treatment options? Reach out to our friendly admissions specialists at 888-512-9802 or submit your question through our digital contact form.