Under the supervision of a psychiatric team made up of a psychiatrist, social workers and other program staff, patients are assisted in identifying or continuing to work on the sources of their psychological issues that are impairing their ability to function on a daily basis.
Assessment Process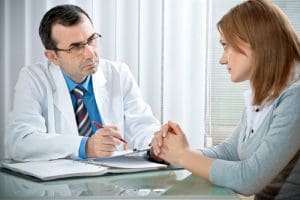 The Blackberry Center's Partial Hospitalization Program provides the highest quality assessment, diagnosis and treatment for adults with psychiatric issues which require structured outpatient partial hospitalization. Treatment is provided for our patients with kindness, empathy, dignity and respect at all levels in the continuum of care in order to maximize the individual's ability to achieve successful mental and emotional health.
Before a patient begins treatment, several assessments are conducted to evaluate the patient's physical, social and emotional health. The assessments help determine the appropriate level of care, which may be inpatient or partial hospitalization treatment.
Treatment modalities consist of:
Psychiatric Assessment
Medication Evaluation and Management
Family Education
Group Psycho-Therapy
Neuro-Psychology Testing and Treatment
Recreational Therapy
Cognitive Screenings
Community Services Coordination