It might surprise you to learn that heroin was originally intended to be a safer alternative to morphine. Of course, not long after, the awful effects of heroin and heroin withdrawal came out. Heroin abuse is extremely dangerous and habit-forming. Worse yet, any time you shoot up or snort the drug, you risk a fatal overdose. It's also incredibly unpredictable. Even long-term users risk accidental overdose. If you have an addiction to heroin, you may be wondering: how do I find the best heroin rehab near me? In this article, we'll address what you need to know about heroin rehab programs, including the all-important question of where you can find the best treatment program.
What Do I Need to Know About Heroin?
Since the beginning of the opioid epidemic over a decade ago, heroin use has risen. Therefore, if you have a loved one with a heroin addiction, it's important that you understand how the drug works.
For countless generations, heroin, an opioid derived from morphine, has been used to manage pain. The drug works by entering the brain and binding to opioid receptors, which help control feelings of pain and pleasure. However, substance abuse can cause dependence and other harmful side effects. 
Heroin users tend to build up a tolerance very quickly. This means they need more and more of the drug to achieve the same effects. Once addiction sets in, people suffer severe withdrawal symptoms until they use again. This creates a vicious cycle where even people who want to quit can't.
This is why individuals with heroin addiction need to seek help, either with an outpatient program or a rehabilitation center. Rehab centers empower individuals with the tools they need to beat addiction. At a rehab program, they will have the support of health care professionals and their peers to begin the path to recovery.
Why Is Heroin Addiction so Dangerous?
Long-term heroin use comes with many harmful health effects. The drug impacts the central nervous systems and can even slow or stop breathing and cardiac function. This, ultimately, is what often causes a fatal overdose.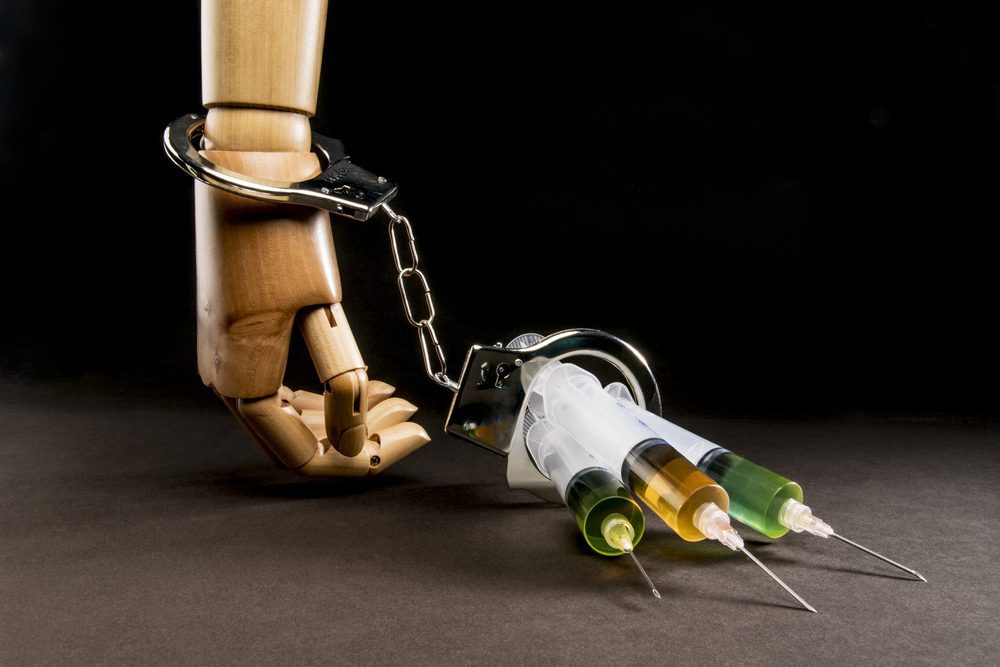 ---
Take your first step towards recovery.
---
On top of this, one of the most dangerous things about heroin is the fluctuating potency of drug levels. One dosage may have 60% purity, while another only 20%. If someone injects the same amount of the drug into their body without knowing this, they risk overdose. Heroin also causes nausea in most people. Since many users experience intense drowsiness after a strong dose, another consequence is choking on vomit. Finally, heroin users have a higher risk of infection from HIV/AIDS, along with other sexually transmitted infections and diseases.
Regardless of how long somebody has been using heroin, they need professional rehabilitation assistance immediately. The sooner someone seeks help, the higher the likelihood they have for overcoming their addiction. 
How Do Rehabilitation Centers Treat Heroin Addiction?
Heroin addiction is tough to beat, especially because of its severe withdrawal symptoms. Even individuals who truly want to end their heroin use struggle to make it through the detox phase without assistance. Even after detox, milder withdrawal symptoms and cravings may persist for months or even years. 
Different treatment methodologies for managing addiction include: 
Behavioral therapy

: Behavior therapy is used to identify drug-seeking behavior and triggers to modify expectations and drug use. Most often, clinicians use either cognitive behavioral therapy or contingency management.
In general, doctors will advise a combination of these therapies to achieve long-term recovery. Managing expectations is also important. There is a high rate of relapse (40-60%) even with proper treatment. Rehabilitation isn't black and white. Instead, the goal is to identify triggers, prevent relapses, and create strategies for recovery if relapse occurs.
What Are the Types of Heroin Rehab Near Me?
Two different treatment options are available: inpatient and outpatient treatment. A care team will make a recommendation based on a patient's individual needs. 
During the course of inpatient rehab, people undergo detox and treatment at a facility. Here, medical services, psychiatric care, and other therapies are available 24/7. The patient's time is structured and filled with other forms of therapy.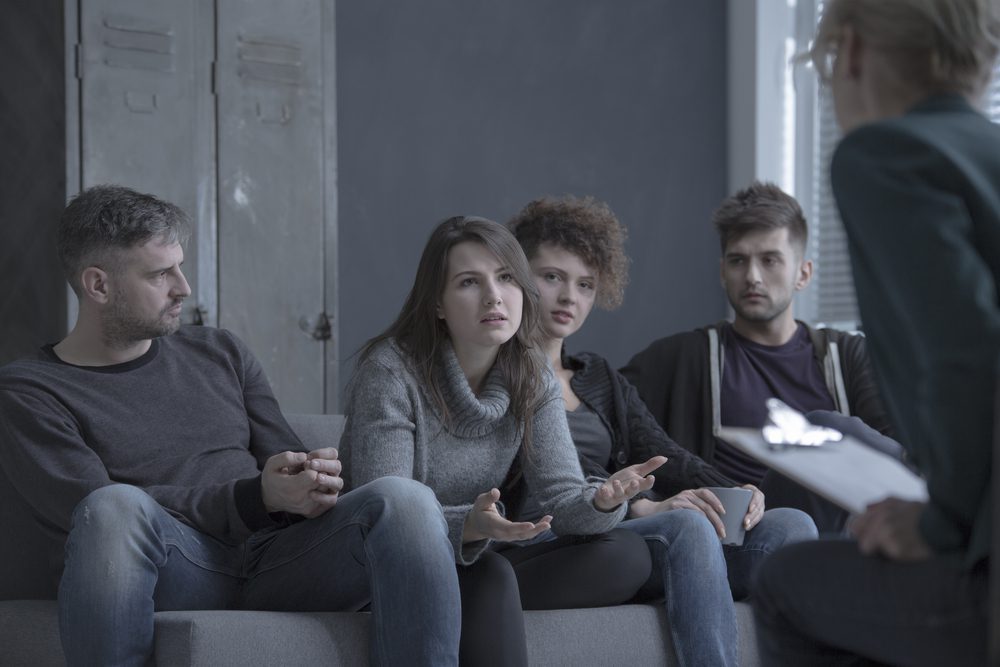 Outpatient therapy, recommended for individuals further along in the recovery process, comes in 2 levels: intensive outpatient programs and partial hospitalization programs. Individuals receive treatment at a facility while living at home. These treatment options work best if there is a high level of trust between patients and the care team. In some cases, patients may live in a sober living facility.
During some outpatient programs, patients can leave the facility to attend school or work and fulfill personal responsibilities. They are an excellent middle ground that helps people remove negative influences from their lives while they maintain their everyday roles. 
Inpatient Heroin Addiction Treatment
Since heroin addiction is such a serious topic, inpatient rehab is often the best choice for individuals. It provides the total treatment individuals need to overcome dependency and get on the road to health. Treatment includes: 
Individual counseling

: working with trained mental health professionals to identify triggers and drug-seeking behaviors. 

Group therapy

: sharing with peers and finding a common struggle to build a support group and community.

Healthy Habits:

learning health outlets for energy, as well as coping with stress and the other challenges of life. 

Medical detox: using medication when withdrawal symptoms become severe, under the assistance of trained medical professionals. 
Building Healthy Diets: using nutrition as a key to healthy and long-term recovery. This ensures patients have the physical strength to work through the process
Removing triggers:

Heroin addiction is often associated with certain environments, moods, and people. Removing people from these triggers can create a healthy atmosphere where they can recover.

Structure:

Giving individuals concrete places to spend their time constructively. 
Dual Diagnosis Treatment
Addiction and mental health disorders often go hand-in-hand. When substance use disorders and addictions occur together, this is referred to as a co-occurring disorder. Typically, one negatively influences the other, creating a downward cycle of abuse. Consequently, they need to be treated simultaneously to prevent relapse. 
How Do Healthcare Professionals Choose the Right Type of Care?
Before a person enters heroin rehab, an interdisciplinary team will determine the type of treatment is best for them. This team consists of doctors, mental health counselors, social workers, nurses, and other members who will conduct a physical and psychiatric evaluation. After an individual enters treatment, they will meet continuously with their team to evaluate care and make alterations where necessary. 
How Long Does Heroin Rehab Last? 
There's no clear answer to that question. Usually, it depends on the person and how long they have been using the drug. In some cases, it may take a few weeks, while in others, months of care is needed. Generally, the longer the addiction and the more severe the withdrawal symptoms are, the longer care is necessary.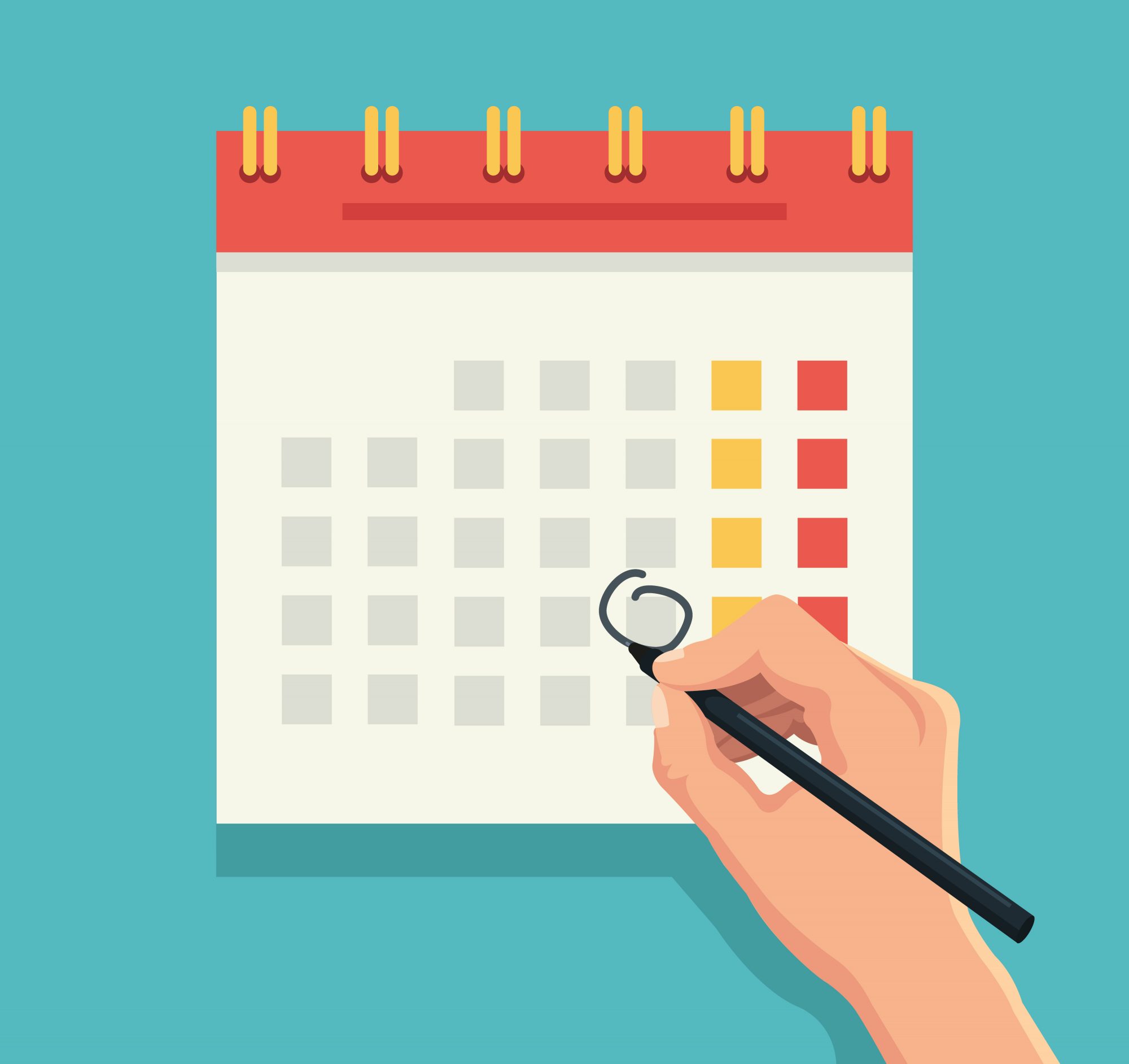 How Do I Find the Best Heroin Rehab Near Me? 
Now that you understand the essentials of heroin rehab centers, you can find a facility that fits your needs. Look for rehab centers based on these criteria: 
Treatment methodology

: Do they use an interdisciplinary approach? Is the care tailored to the individual? 

Long Term Support

: Does the facility follow up after treatment? Do they have long-term therapies and support groups available? 

Care Team

: Are the doctors certified? What other professionals are there? 

Location

: Can you make the location work for you? Some people prefer to be away from home in a fresh environment while others want to be closer. 

Comfort: Does the facility work to help you through the recovery journey? 
Health Insurance:

Does your insurance cover this type of care?
Finding the Right Heroin Rehab For You
All addictions are serious, but few are as deadly and dangerous as heroin. Whether someone has used once or for months, they are in potential danger of addiction. For that reason, it's imperative people with heroin addiction seek professional medical assistance. If you or a loved one are suffering from heroin addiction, speak to an addiction professional now to see what steps you can take to find help. 
Reach Out For Help Today
There are many success stories where people have overcome their heroin addiction. With the right help, you can get on the path to sobriety. You may be apprehensive when it comes to the myths about rehab. We can meet you where you are in your fight for sobriety.
We welcome you to our treatment center. From support groups to individual therapy treatment options, we are here to fight the battle with you.
Reach out to The Blackberry Center online today. You can also call us at 888-512-9802.