If you or a loved one are struggling with drug addiction, then you should know that safe, medically supervised drug detox is the first phase in the road to recovery. If you're looking for drug detox, Florida is the perfect place for you to find care. Remember that detox is not just about helping the body safely cleanse itself of the toxic substances of addiction; it's also about stopping the harmful behavior of using drugs.
Many people do not realize the symptoms of withdrawal brought on by detoxification can range from uncomfortable to life-threatening. Because of this, medically supervised detox in a hospital setting is a safer, smarter choice than going "cold turkey" and detoxing at home.
Why Is Safe Detox Important?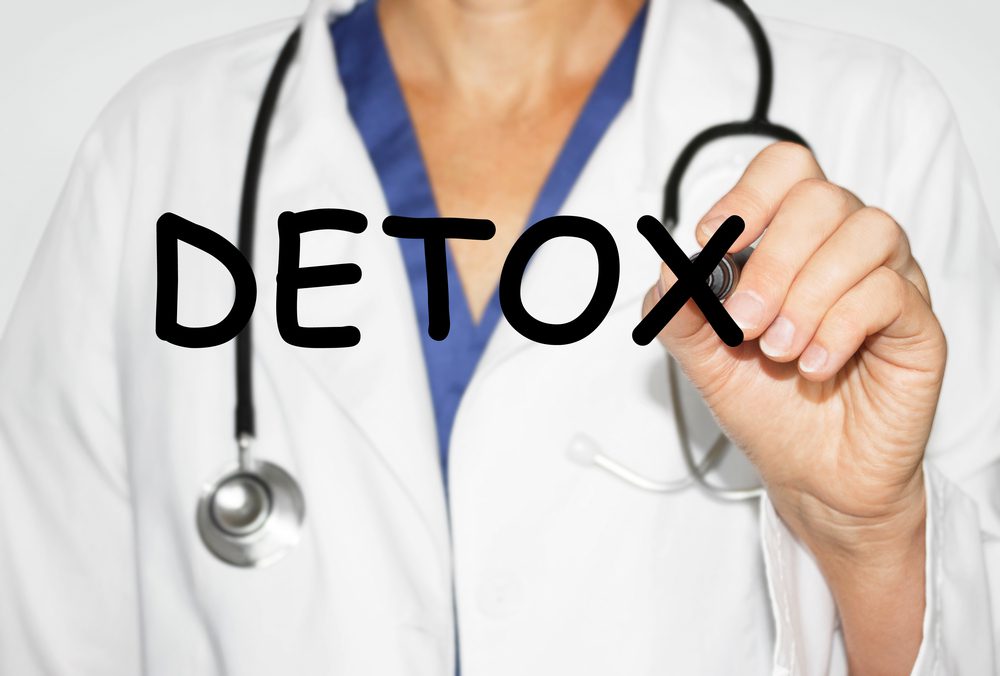 Many people don't understand why a medical detox is so important. There's a common misconception that they can get through it alone at home, but the reality is that detox is so individualized that everyone needs medical supervision during this critical period.
The duration, process, and level of treatment required for detox can vary depending on the person, the types of drugs they used, and how long the person abused the substance. Proper evaluation by a trained medical professional is required to determine the best approach to detox for each individual.
In addition, the patients can better manage the symptoms of withdrawal in a hospital setting where emergency medical care is available if needed. Withdrawal symptoms—especially for those withdrawing from alcohol, benzodiazepines, and opioids —can cause serious health issues or death. For these reasons and others, the detox process should be done under medical supervision.
Why You Shouldn't Detox at Home
Despite good intentions, quitting drugs "cold turkey" at home can have serious and life-threatening consequences.
---
Take your first step towards recovery.
---
Typical withdrawal symptoms include nervousness, sweating, irritability, headaches, nausea, and insomnia. However, more serious issues including seizures, hallucinations, high blood pressure, dehydration, and heart failure are possible. Most people find it easier to manage these symptoms in a hospital setting, under the supervision of medical professionals.
In addition to leaving you vulnerable to dangerous side effects, "toughing it out" at home does nothing to treat the root causes of drug addiction. By detoxing in a treatment facility, you can easily transition to an inpatient or outpatient drug treatment program. There, you can address the underlying issues of your addiction, including depression, trauma and other co-occurring disorders.
Finding Safe Drug Detox in Florida
For people seeking safe drug detox, The Blackberry Center is among the premiere detox centers in Florida. At Blackberry, you'll find a comprehensive detox program in a peaceful, client-focused setting. Our detox facility and staff are deeply committed to helping people with substance abuse achieve sobriety and recovery. From detox to treatment to aftercare, our team of health care professional has many years of experience in creating personalized, effective treatment plans.
Benefits of Medical Detox for Drug Addiction
There are numerous advantages to seeking professional help in a hospital setting when detoxing from drugs. First and foremost, the symptoms of withdrawal can be managed by doctors and trained medical staff. Medical detox provides:

Proper evaluation. In addition to evaluating the nature and severity of your addiction, medical detox also provides a thorough evaluation of your physical and mental health. This is essential for determining the most effective course of action.

Around-the-clock care. Medical detox provides 24/7 supervision and support. This helps not only by managing physical symptoms of withdrawal, but also for psychological and emotional support.

Immediate care for severe symptoms. Seizures and other serious side effects of withdrawal from drug addiction can require emergency care. In a hospital setting or medical treatment facility, emergency care is immediately available and could mean the difference between life and death.

Safe environment. Detoxing at home leaves you vulnerable to the familiar situations, people and environment that helped fuel your addiction. Seeking detox in a rehab center allows you to put distance between yourself the opportunity to get and use drugs.

Access to medication that may help. Various medications can be prescribed and administered to help manage the symptoms of withdrawal from alcohol and drugs.

Easy transition to treatment. Cessation from using is merely the first step in recovering from drug addiction and substance abuse. Staying sober and rebuilding a life scarred by addiction requires addressing the underlying issues of addiction. This is best accomplished through participation in an inpatient or outpatient drug treatment program. Many medical detox facilities offer an easy transition from detox to treatment, which increases the chances of a successful recovery.
How Long Does it Take to Detox?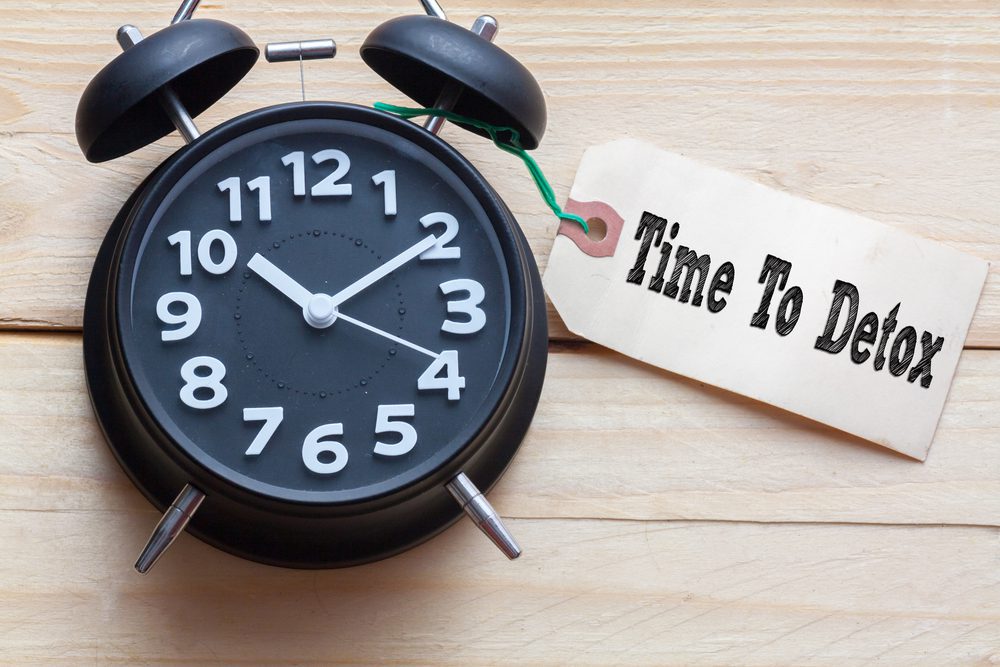 The length of time needed for detoxification is dependent on a variety of factors. Because of this, no two people will detox at the same rate. For a casual user, most illicit drugs will no longer be detectable in urine after a few days. However, depending on the mitigating factors, it can take anywhere from a few days to several weeks for drugs to be eliminated from the body.
Factors that can affect how long detox takes include:

Type of drug used. Different types of drugs have different effects on the body and brain. In addition, some drugs stay in the body for longer periods of time. The side effects of withdrawal from cocaine and marijuana addiction are mostly psychological and are easier to manage. However, withdrawal from drugs such as alcohol, benzodiazepines, opioids and heroin produces physical as well as psychological side effects. Because of this, detox from these substances takes longer and requires more specialized care.

History, intensity and method of use. Detox typically takes longer for people with a longer history of drug abuse. The body's ability to cleanse itself becomes less effective over time.

Physical condition and medical history. Drugs typically stay in the system longer for people who are obese, as fat tends to store toxins longer. In addition, medical conditions, such as liver disease, can impact how long it takes the body to process and eliminate toxins.

The user's age. Younger people tend to detox faster as their body's metabolism and filtering systems are typically more robust.
What to Expect During Your Drug Detox in Florida
For someone who has never attempted detox from drugs, fear of the unknown may prevent them seeking the help they need. Knowing what to expect may help lessen that fear and make the decision to go to detox easier.
At The Blackberry Center, the detox process can be summarized in 3 simple steps:

Evaluation. Our medical team uses the latest screening methods, including blood tests, to determine the types of drugs being used and the amount in the patient's system. In addition, we conduct a comprehensive review of both the patient's physical and mental health. We do all of this because proper evaluation of these factors proves crucial in determining the type and intensity of care required for detox.

Stabilization. After getting a clear understanding of the patient's current situation, the medical team stabilizes the patient's condition. This involves creating a safe, comfortable environment complete with all necessary medical supervision and mental health support. Doctors may prescribe addiction treatment medication and anti-depressants to reduce withdrawal symptoms and begin managing mental health concerns.
Transition to treatment. The entire drug detoxification process typically takes between five and seven days. However, for those seeking lasting recovery, detox is just the start of the journey toward wellness. At The Blackberry Recovery Center Drug Detoxification Center, we provide a seamless transition to our inpatient and outpatient drug treatment programs, including our dual diagnosis program. Our treatment programs provide a comprehensive approach to recovery that includes a customized treatment protocol tailored to each patient's specific needs.
After Detox: What Comes Next?
After a successful detox from heroin, opioids, meth, or other drugs, the chances of sustained sobriety and long-term recovery increase greatly with a drug treatment program.
The Blackberry Recovery Center offers inpatient, outpatient and partial-hospitalization treatment programs for drug addiction, alcoholism abuse and prescription drug abuse. From detox to aftercare, we provide first-rate care and support to help you or your loved on escape the prison of addiction and find a new, more joyful way to live.
If you'd like to learn more about our detox program, call our admissions specialists at 1-888-512-9802 or fill out our confidential contact form. If you or a loved one need help, the best time to reach out is now.