Everyone goes through periods where they're prone to more negative emotions like sadness, anger, or anxiety. And while these feelings are normal, sometimes they can become so extreme that they become classified as a mental health emergency. In these situations, it can help to know what you need to do to keep yourself safe.
While this situation is serious and requires immediate attention, it is not at all strange or uncommon. In fact, nearly 10 million Americans have serious thoughts of self-harm every year. Clearly, many people deal with these issues; the important thing is to get help for them.
But how do you know if you're going through a mental health crisis? And if you aren't, then how do you stop it from getting to that point? Keep reading for answers to these questions and any others that you might have about periods of mental and emotional turmoil.
When Is Poor Mental Health a Crisis?
Did you know that fewer than half of American adults with a mental health condition received treatment in 2020? For most of these people, their mental health problems were probably not at crisis levels, so they either didn't notice the issues or they noticed and decided to put off treatment. And while this is a common situation, it's also how most mental health emergencies form.
Take, for example, an individual who shows signs of a depressive disorder. At first, their symptoms may be mild, like having trouble sleeping and feeling more tired throughout their day. Then, as things progress, they may start to develop persistent feelings of sadness and lose interest in the people and activities that they care about. Typically, this is the stage where individuals seek professional mental health treatment to address these problems. But without support, the situation can develop into a true mental health emergency.
So how do you know when a situation has become a mental health crisis? Some of the most common signs include, but are not limited to:
Thoughts of harming yourself or others
A plan to commit suicide
Feeling a loss of control over your emotions or actions
Struggling to complete daily activities like bathing or going to work or school
Relying on drugs or alcohol to deal with negative feelings
---
Take your first step towards recovery.
---
If you display any of the above issues, you may be in a mental health emergency. And even if you don't experience these symptoms, you may still be in a mental health crisis if you find yourself struggling to take care of yourself or your responsibilities.
Now that we have reviewed what constitutes a mental health emergency, it's time to look at what you should do if you experience one.
What to Do in a Mental Health Emergency
Once you've realized that you're in a mental health crisis, the most important thing to do is to make sure that you're not alone. If you can, find someone your trust and explain that you don't feel safe being on your own at the moment. Mental health stigma can make this feel uncomfortable or even embarrassing, but remember that you are dealing with a medical issue. If you wouldn't feel embarrassed to ask a friend for help when you were sick, then you shouldn't be embarrassed to ask for some company during a mental health emergency.
If there isn't anyone nearby that you can trust with that information, that's okay, the important thing is just to make sure that you're not alone. You could go to your local library and find a quiet place to sit, or you could go to a movie theater, or any other space where there will be people around you. Being alone during a mental health emergency can lead to self-harm, so it's important to try to stay around others during this vulnerable time.
Once you're somewhere with people around you, you can start to consider next steps. If you feel an urge to harm yourself or someone else, you should immediately call 911. They will send someone to make sure that you are safe, and that person will take you to a licensed mental health center where you can receive the support that you need.
Or, if you're having a mental health emergency but have no plans to harm yourself or others, you can look into mental health treatment options near you. During a mental health emergency, a crisis stabilization program may be the best mental health treatment option for you.
Through this inpatient program, you can receive both community support and one-on-one attention from licensed mental health professionals. You may also choose to make use of our medication management services. This optional treatment method includes prescribing medications to improve mental health as well as evaluating any current medications to make sure that they're not worsening any symptoms of a mental health condition.
At The Blackberry Center, our crisis care services are entirely voluntary, so we can offer more comfort to someone going through a mental health emergency who has concerns about involuntary stays in a mental health center. In this way, we offer a safe, welcoming environment where people can work through a mental health crisis. But what are you supposed to do after the crisis has passed?
What Comes After a Crisis?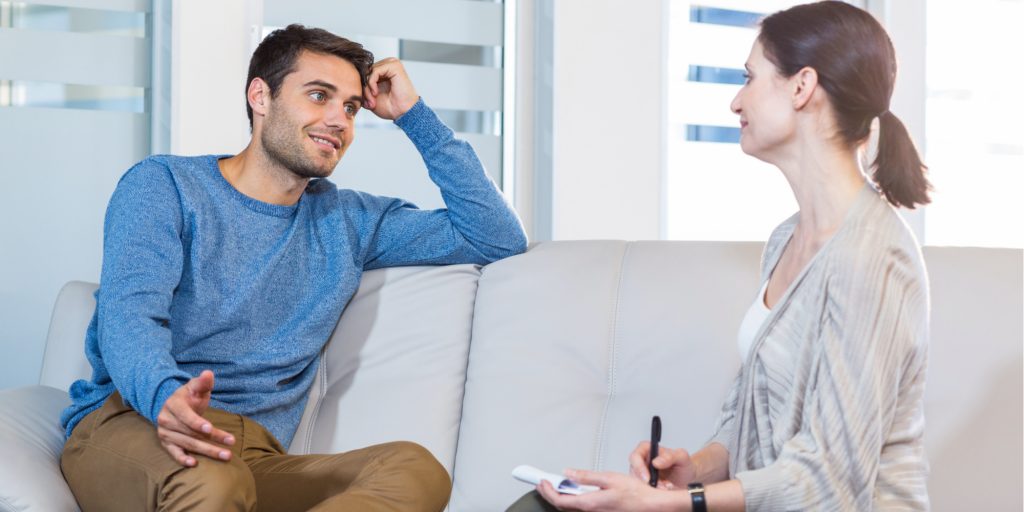 After successfully navigating a mental health emergency, it's normal to want to immediately go back to "normal" living. But if you haven't developed essential coping skills, that may not be the best thing for you or your mental wellbeing.
After completing a crisis stabilization program, many individuals choose to continue improving their mental health through an inpatient mental health program. Once they've stabilized from a mental health emergency, individuals can benefit from spending more time learning about their mental health condition(s), healthy coping skills, and essential life skills that can help improve quality of life in the long term.
Alternatively or following an inpatient program, some individuals may choose to enroll in outpatient mental health care, like a partial hospitalization program. This offers similar benefits to an inpatient program, but you live at home and attend treatment on-site for a set number of hours per day. While this care is less intensive, it can be a great option for people who can't take more time off work or for those who have already completed an inpatient mental health program but need help transitioning back to daily life.
The important thing is to make sure that you have the essential skills to cope with your mental health condition to help prevent future mental health emergencies. And while crisis stabilization services are a great option for getting you through a mental health crisis, you may need more support to prevent issues from arising in the future.
Would you like to learn more about how we can help you protect and improve your mental health? Call our expert admissions specialists at 888-512-9802 or ask your questions online through our confidential contact form. Professional support can help you to not only get through a mental health emergency, but also to develop the schools to prevent similar crises in the future.