Having a stable support system can make all of the difference in the success of someone's recovery. But what happens to those of us who do not have a support system like family and friends available in the real world? What if you do have a support system, but they don't understand your recovery journey?
If all of this sounds familiar, then social media sites like Facebook may have a solution. Facebook recovery groups provide the perfect forum for you to keep up with people who understand your struggle and want the best for you. But what's so great about Facebook recovery groups?
Benefits of Joining a Facebook Recovery Group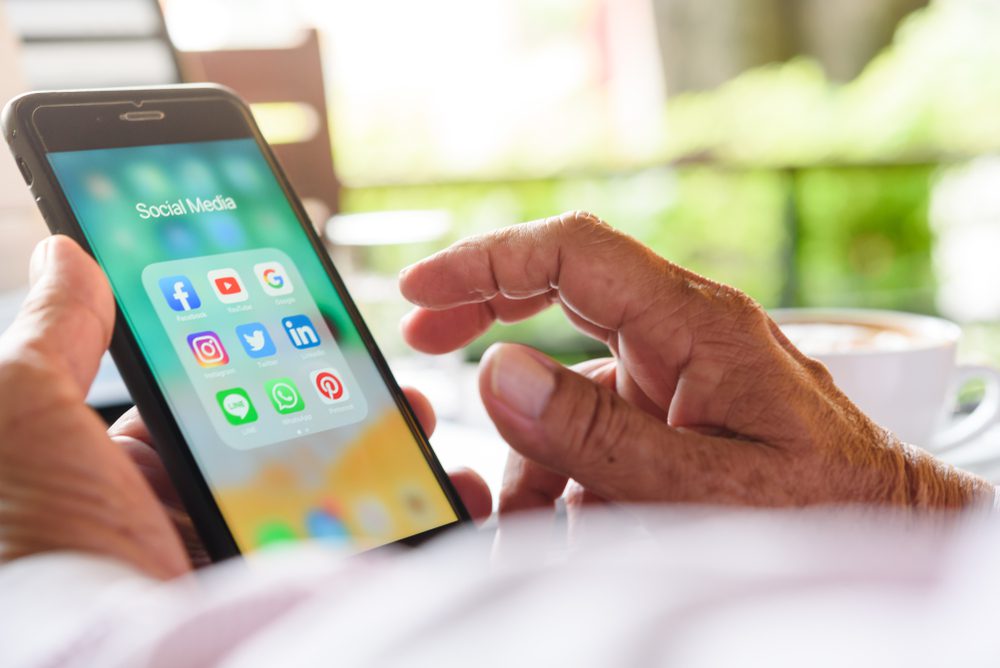 Privacy: Facebook allows groups to operate privately. This means that none of your Facebook friends or connections will see that you joined the group or what you posted in it (unless they are also in the group). This type of group allows members to post things they are not comfortable discussing with people they know. So, if you have any embarrassing questions you are not comfortable asking, if you are at a low point and just need some support and advice without raising a red flag, or if you just need to celebrate a win, Facebook recovery groups are a great option!
Reach: With Facebook being the largest social media site worldwide (2.27 billion users), you are able to connect with more people in recovery than ever before. While AA is a popular option for support (and a great one), their membership simply can't compare at 2.1 million worldwide.
Below is a list of the top five online communities for addiction recovery on Facebook. Each of these Facebook recovery groups was chosen because we felt they offered real, concrete tools to help people achieve long-term recovery.
Top 5 Facebook Recovery Groups
1. The Blackberry Recovery Center Alumni
If you have undergone any addiction treatment program, the center you attended may provide its own alumni group. This serves both to help you connect with former patients as well as to give you a place to share your experience with life post-treatment.
---
Take your first step towards recovery.
---
At The Blackberry Recovery Center, we offer an engaging alumni Facebook group to support our previous patients through long-term substance abuse recovery. Our private group has qualifying questions to ensure that only former patients can access the group. In our alumni group, we offer support from the staff that helped our patients in recovery, access to alumni events, and resources that can help former patients prevent relapse.
2. Addiction Recovery Support Group
The Addiction Recovery Support Group was established in 2014 and has gained many followers over time. Currently, this group connects over 90,000 members who post over 100 times per day! The group describes itself as a "judgment-free group for people in recovery and people seeking recovery or attempting to get and stay clean." Some of the more popular topics of discussion in this group include inspiration, sober time, hard times, celebrations, and questions or concerns about recovery.
In order to create a friendly, welcoming environment for members, the administrators and moderators have created group rules to regulate. The rules in this group include: do not suggest or tell other members to use drugs, no hate speech or bullying, no promotions or spam, and respect everyone's privacy. Because of the member size, the Addiction Recovery Support group offers twelve administrators and moderators who review each post and make sure it stays a safe place to promote long term recovery.
3. Clean and Sober
The Clean and Sober addiction support group was established in 2017 and has since grown to have 63,972 members and counting. The group is described as "an online addiction recovery support group of men and women from around the world who share their experience, strength, and hope with each other that they may solve their common problem and help others to recover from addiction." Standard topics within this group are support, clean and sober time, before and after photos, medication-assisted treatment (MAT), parental advice, addiction, fear, and inadequacy.
The group has 28 administrators and moderators who enforce strict guidelines to ensure the group is conducive to recovery. General rules include:
If you wouldn't say it in a meeting, it does not belong here.
Any blaming, bullying, rudeness, or name-calling is not tolerated.
All external links will be deleted.
Any sexual harassment of any form is not tolerated.
These are just a few of the rules, but they give an idea of the overall "feel" of this group. For people searching for a safe, respective group to discuss addiction with, this is a strong contender.
4. Narcotics Anonymous Recovery Group
The Narcotics Anonymous Recovery Group, created in 2016, currently has over 78,000 group members, and it's specifically dedicated to recovery from narcotics. However, it is described as "a group of addicts whose primary goal is to recover from the disease of addiction. Whether you have one day clean, ten years clean, or simply a desire to get clean, you are welcome here." Common topics discussed on the page include addiction, navigating the 12 steps, and  relapse prevention strategies.
To ensure all member posts are helpful to the members' recovery journey, there are seven administrators and moderators that make sure posting follows the community guidelines. The guidelines center around keeping everyone feeling welcome and on the topic of recovery. The only prerequisite for NA membership is a desire to stop using.
5. Addicts in Recovery
Addicts in Recovery is a Facebook recovery group created in 2015. This group has just over 10,000 members who actively post about 30 times per day. Though this is a private group, it seems open to all walks of recovery. This private group is described as "a safe place for the people who know the everyday fight, and the families who understand the struggle." Common topics include explaining addiction to family members, relapse recovery, and recovery celebrations. The community rules are straight to the point. No screenshots, respect everyone's privacy, and no promotions or spam. Given the small yet mighty member size, there is one administrator who enforces these rules, while the members report posts and comments that make them feel uncomfortable.
Find Your Community
Everyone needs a recovery community, but there's no telling what group will be the right fit for you. So try multiple groups and see where you find your people! The important thing is that you're staying active in your recovery and avoiding relapse.
If you find yourself in need of additional support, our treatment center in Orlando, Florida is here for you. Call our admissions specialists at 888-512-9802 or fill out our online contact form.