For individuals struggling with a mental illness, taking drugs can seem like a simple way to cope. And while these people may be trying their best to survive, laced drugs present a clear and present danger to anyone using drugs to cope.
Many drugs these days are being secretly laced with synthetic opioids like fentanyl—and they're killing unsuspecting people. That's why we're providing information about laced drugs, tips on healthier coping mechanisms, and a way for you to get help while staying safe.
Drugs Laced with Fentanyl: A Deadly Combination
Drugs like cocaine, heroin, or prescription pills can be dangerous enough already: Using these drugs can cause dependence, poisoning, and even overdose death.
But there's a new phenomenon that makes them even more dangerous: laced drugs. More and more often, dangerous substances like fentanyl are secretly mixed in with other drugs like heroin, cocaine, and oxycodone. Unsuspecting drug users buy and take these drugs—which can easily lead to overdose since the individuals do not know what's in the drugs the take.
What Is Fentanyl?
Fentanyl is a type of synthetic opioid drug that was initially created to treat severe pain in medical patients. Since then, however, fentanyl has become widely distributed illegally, and fentanyl abuse has become a serious epidemic across the nation.
All opioids have the potential for harmful effects and can be dangerous, but synthetics like fentanyl are particularly risky to use. The drug is similar to morphine, but it is between 50 to 100 times more potent. It isn't hard to imagine that, when used recreationally in large doses, it can lead to overdose and even death. These dangers increase substantially when people don't even realize that they're taking fentanyl-laced drugs.
---
Take your first step towards recovery.
---
Fentanyl and other synthetic opioids are the drugs most commonly associated with overdose death in the United States. In fact over half of all drug overdose deaths in the country are caused by fentanyl or other opioids.
Drugs Laced with Fentanyl Are on the Rise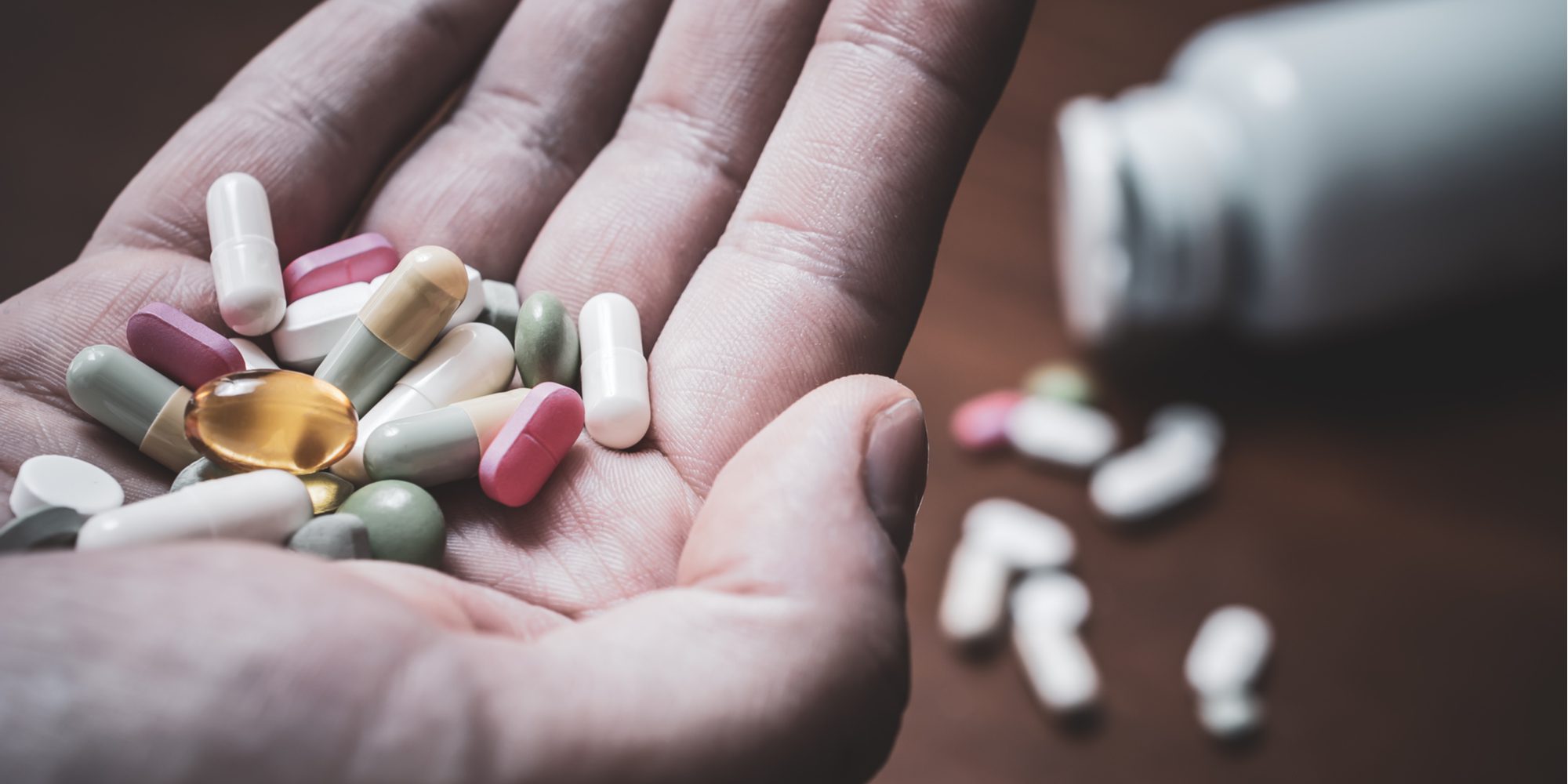 Fentanyl presents its own dangers for individuals who know what they're taking, but it's especially dangerous when taken as a laced drug.
Drug dealers started lacing substances like heroin, cocaine, meth, and painkillers (like oxycodone) with fentanyl as a fast, cheap way to sell more product with lower costs. This lets them stretch how far their supplies will go, but it also endangers people by misleading them about what they're taking and in what amounts. And when you're dealing with unregulated drug production, that's a recipe for an accidental overdose.
For most chronic drug users, they may have a certain amount they take on a regular basis. But if they're taking laced drugs, it's easy to accidentally take a higher dosage. And if their bodies aren't used to more of these drugs, then they can quickly become ill or even die. This is the real danger of laced drugs, particularly if fentanyl is involved.
Remember that fentanyl is up to 100 times more powerful than morphine and 50 times more potent than heroin. Even heroin users who are used to having a large amount of opioids in their system put themselves at risk for an unintentional overdose if they take heroin laced with fentanyl without knowing it.
The Drug Enforcement Administration recently released a report about the dangers of fake prescription and street drugs that are laced with fentanyl. They warn that if you're buying drugs on the street, there's no immediate way to tell that a street drug, or even a prescription pain pill like Xanax or oxycodone, hasn't been laced with fentanyl.
How to Avoid Laced Drugs
Unfortunately, there is no way to look at a substance and determine if it's a laced drug. There are anecdotal stories about telling if coke is cut with fentanyl by looking at the color, but these methods are unreliable at best, and certainly not accurate enough to risk your life on.
At present, the only way to determine if a drug has been laced with fentanyl is to use a fentanyl test strip. Harm reduction centers often provide these and other drug testing kits free of charge, so look for resources in your area. Of course, these resources are not always available, particularly if you are in a smaller city, so it's important to take other steps to prioritize your safety.
The only surefire way to avoid laced drugs is to only take medication that comes from a licensed pharmacy. And the idea of quitting drugs can be hard, but it's also the only way to guarantee your safety and health. Moreover, this will be better for your mental health in the long run. Taking drugs to deal with mental illness is a temporary "solution" at best, and at worst it actively endangers you without addressing the root causes of mental health conditions.
Luckily, there are ways that you can get help right now.
Dual Diagnosis Treatment in St. Cloud, Florida
If you're struggling with a mental illness and are self-medicating with drugs like Xanax (that may be laced with fentanyl), then The Blackberry Center can help. Our 64-bed mental health and addiction center provides a serene, comfortable environment where people battling co-occurring disorders can heal.
Each of our treatment programs is individualized to unique needs, history, and recovery goals. To that end, our clinical staff uses only the best evidence-based treatments that are specifically designed to treat co-occurring mental illness and substance use disorders.
Treatment starts with a medical detox program, where you can comfortably and safely get alcohol and drugs out of your system. No matter what drug you're addicted to—even if you've unknowingly become addicted to fentanyl—we can help.
If you don't need to go through a physical withdrawal period but you still need your emotional health to stabilize, you can enter into our crisis stabilization program. This program is for you if you are facing an acute psychiatric crisis, including suicidal thoughts or self-harming behaviors.
From there, you can choose to continue on to our residential dual diagnosis or partial hospitalization programs. Both of these programs have a dual diagnosis specialty, and use evidence-based treatments to help you recover from both your addiction as well as mental illnesses like depression, bipolar disorder, or schizophrenia.
Are you ready to get help and keep yourself safe from laced drugs? Call our admissions specialists at 888-512-9802 or ask your questions through our confidential contact form. At The Blackberry Center, you can take the time you need to break away from addiction for good.
Laced drugs can be very dangerous, especially when they're laced with a potent opioid like fentanyl. People can unknowingly consume more drugs than their system is used to, which can cause overdose and even death.
Synthetic opioids like fentanyl are much cheaper to produce than other drugs like oxycodone or heroin. Drug dealers lace more expensive drugs with fentanyl to sell a less expensive product for more money. Others may intentionally lace their drugs to get a more intense or faster high.
When a drug or drink is laced, it means that it's mixed with another substance. Typically, the person taking the drug does not know that the substance has been laced, but they may in some cases.