If you have started thinking about the possibility of seeking drug and alcohol treatment, it's easy to feel like now "isn't the right time." There's nothing wrong with wanting a fresh start at the beginning of the year and deciding to focus on your health and sobriety as your New Year's resolution, but that doesn't mean you should wait to start a rehab program.
There are quite a few reasons why you might want to look into drug and rehab facilities before 2020 comes to a close.
Deal with Stress Related to COVID-19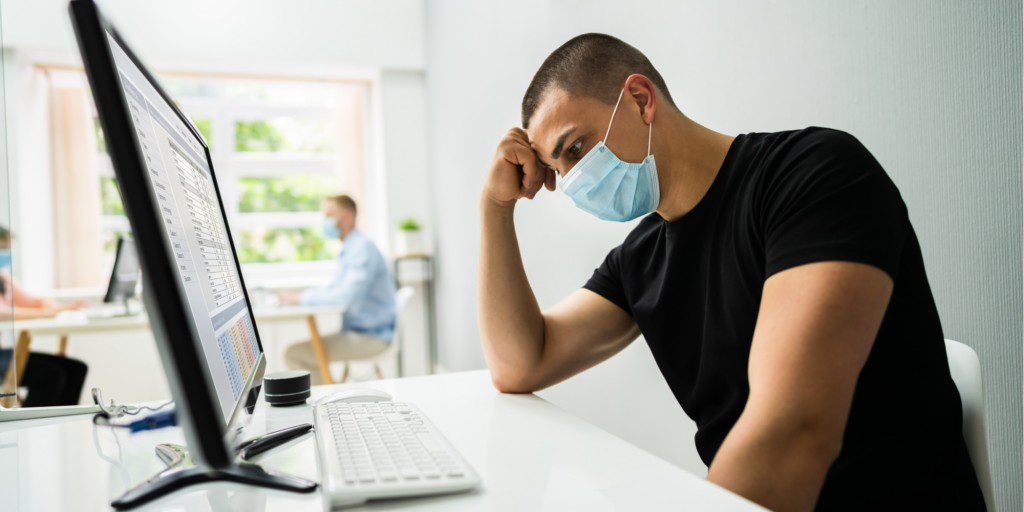 COVID-19 has made life more difficult for all of us. You aren't alone if your addiction has become more of a problem this year as you attempt to deal with all of the changes.
Depression is now affecting millions more Americans thanks to the virus, and because there is such a strong connection between mental illness and substance abuse, substance use disorders are also on the rise.
It may be tempting to think that when 2020 is over, a switch will be flipped, and we'll all be able to get back to living our normal lives at the start of 2021. Although it sounds like a vaccine will be available by the end of December, it will take many more months for enough people to get vaccinated for it to have a substantial impact on the way we are living our lives.
If you have already been putting off getting help, you're only going to end up being even more disappointed when nothing changes after the first of the year, which may cause you to turn to your drug addiction to cope. It's much better to get help now because you can learn how to cope with what has transpired this year, and you can work on coping mechanisms to help you get through what's to come in the months ahead.
Drug and Alcohol Treatment in 2020 – Take Advantage of Insurance Deductibles
---
Take your first step towards recovery.
---
Trying to figure out the details of your health insurance policy can be a nightmare. From figuring out who takes your insurance to copays, deductibles, and surprise bills, it can be tempting to keep putting off seeking help simply because you don't want to have to deal with insurance.
However, it is well worth your time to look into your policy, especially with regard to your deductible. If you have received a substantial amount of care throughout the year, it's possible that you have reached your deductible already. In that case, you should definitely take advantage of your plan before the end of the year. It means that you may be able to attend many drug rehab facilities without having to pay anything out of pocket, so long as you seek drug and alcohol treatment before your insurance resets at the start of the year.
If you have questions about your insurance coverage, use our free insurance verification form. At no cost to you, we'll verify your coverage and get back to you promptly with details about in-network services at The Blackberry Center.
Drug and Alcohol Treatment Stops Problems From Worsening
There are plenty of signs that you might need to consider alcohol rehab, but those signs aren't quite as clear as they may seem. For example, how many times do you have to binge drink for it to be a problem, or if you drink after a loved one has passed, how much time must go by before it counts as substance abuse?
The short answer is, if you think you might have an alcohol or drug problem, you should take that thought seriously. Instead of waiting around until the signs are impossible to ignore, you should consult with an addiction specialist immediately. It can help keep your problem from getting worse, which means you can recover more quickly, and you can reduce the chances of experiencing serious health complications due to your addiction.
More Flexibility and Openings
Did you know some months are better for finding a therapist or drug detox program? As you might have guessed, the first of the year is a popular time to seek help, which means programs fill up fast and many providers aren't available. If you are serious about getting help in January, you may end up waiting longer than you think for drug and alcohol treatment.
In contrast, December is the least popular time to seek help for mental health or drug and alcohol abuse. Most people are just trying to make it through the holidays, or they want to make getting sober part of their New Year's resolution. If you make the decision to seek substance abuse treatment at the end of the year instead of the beginning of the year, you'll have a lot more programs, providers, and enrollment dates available to you.
Feel Some Relief Before the Holidays
Although TV and movies would have us believe that the holiday season is the most wonderful time of the year, it isn't so wonderful for many of us. From dealing with finances to suddenly being expected to spend time with family members you don't enjoy, it isn't uncommon for substance use disorders to get worse during the holidays.
Don't make the mistake of thinking things will get better after the holidays are over when you can minimize substance abuse and mental health challenges now. By participating in a drug addiction treatment program, you may be able to learn a few coping mechanisms to make the holidays a bit more enjoyable. Not to mention, researching treatment programs and choosing to put your mental and physical health first this holiday season really is the best present you can give yourself.
An inpatient treatment program isn't as scary as it sounds. Alcohol and drug rehab facilities, like The Blackberry Center, strive to make addiction treatment as comfortable as possible. Give us a call at (813) 908-4199 or ask your questions online to talk with us about our drug and alcohol treatment programs, as well as how you can enroll before the end of the year. We would be happy to help you give yourself the gift of better mental and physical health this holiday season.