Testimonies and research continue to show the power of faith based addiction recovery. Perhaps the most famous example is Alcoholics Anonymous' 12-step program. It integrates faith in God as a key component of successful addiction rehab.
Regardless of religious background, sobriety rates are booming. This is often thanks to an effective combination of addiction recovery techniques and faith based activities. Christian drug rehab provides holistic support. Let's explore faith based recovery and how it can be a powerful tool in securing your new path. 
Adding faith to your addiction recovery 
Many struggling with addiction find that relying solely on modern medicine doesn't cut it. It often doesn't address deeper troubles or view the individual holistically. 
Unsurprisingly, many people look for addiction treatment that incorporates their values. Indeed, recent research shows nearly 80% of all individuals in recovery want more emphasis on faith in treatment.
Who benefits from faith-based addiction recovery? 
If you are religious, you may experience feelings of shame and guilt based on your faith's teachings. This may trigger further drug and alcohol abuse. Faith based rehab programs offer you an opportunity to heal your spiritual wounds.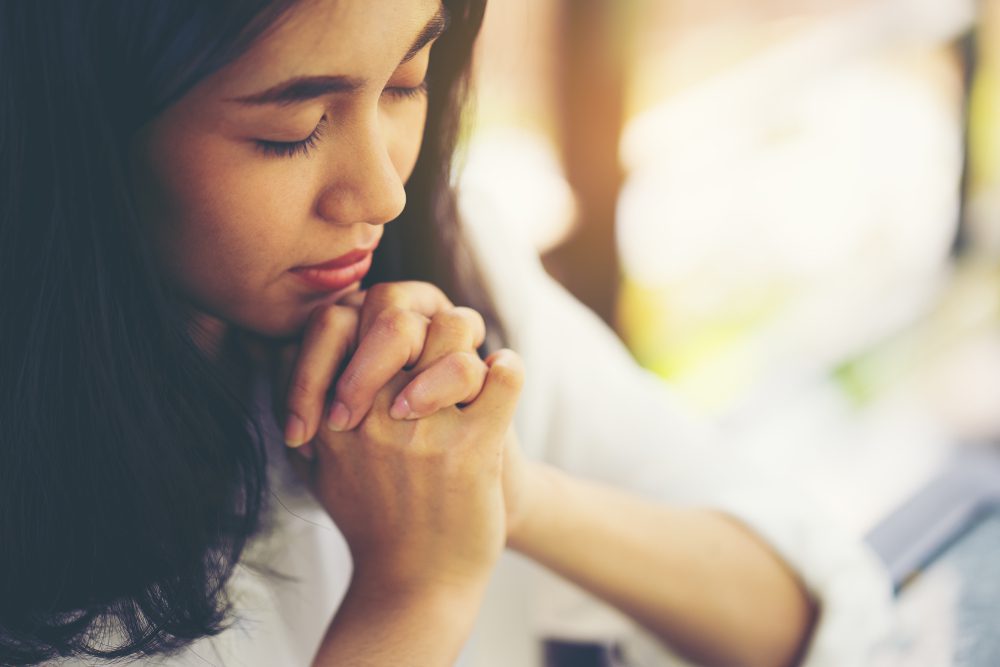 Substance abuse often goes hand-in-hand with other concerns such as mental health. Faith based programs focus on an addiction treatment program as an opportunity to reflect on and improve your  relationship with God. It can also focus on improving your mental health. 
---
Take your first step towards recovery.
---
If you're considering faith based drug or alcohol rehab, talk to the recovery center first. Ask about spiritual practices and activities. Then, think about the kinds of faith based activities that may help you on your journey to lifelong sobriety. They may include:
regularly attending church or religious functions

having the opportunity to build strong relationships with clergy members

praying with loved ones and fellow program participants 
Likewise, if you're new to your faith or questioning your faith, you can still benefit from faith based recovery programs. Healing with faith does not require you to be affiliated with one religion or another.
How does faith-based addiction recovery work?
Faith based treatment centers fuse together the best of modern medical practices with spiritual support through religious teachings. 
With all good substance abuse treatment programs, identifying your personal triggers is crucial. The goal is to create new, healthy outlets while working through underlying emotional and mental concerns. Faith based programs take these ideas further. They create a spiritual community that encourages overall wellness.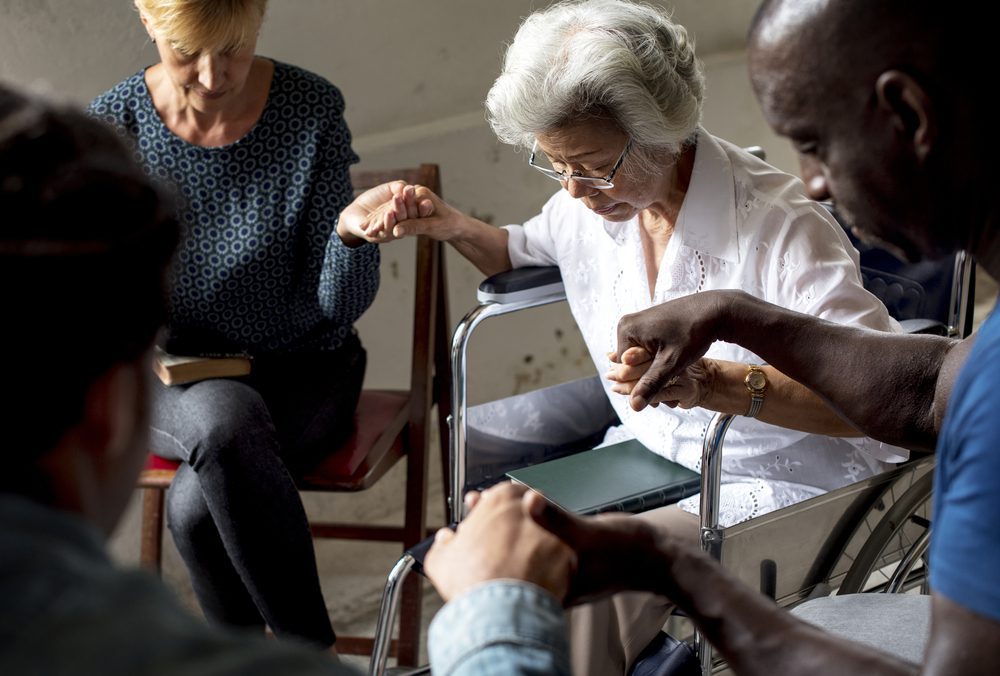 Oftentimes in your addiction, you may have felt excluded in areas of your life. Maybe your friends, your family or your coworkers didn't reach out to you as you struggled. However, that feeling of exclusion can exacerbate your addiction. Faith based addiction programs focus on inclusion and acceptance by:
guiding you to develop a deeper relationship with God

teaching spiritual principles that can help you recover

focusing on group and individual religious activities like meditation and the study of scriptures

providing drug counseling

helping you detox safely

teaching you about relapse prevention 
Many of these programs also incorporate tenets of the 12 steps. Although many people think of these steps as Christian-specific, recovering addicts are not forced to believe in Jesus Christ. Rather participants are asked to find their own higher power and submit to it.
Nonetheless, there are many programs focused on specific faith backgrounds. With these, you may find that programs that align with your specific spiritual beliefs offer you the best results. 
Overcoming addiction with faith support
Overcoming addiction is never easy. It takes willpower and self-determination. It's a battle to push through temptations and prevent relapse.
For this reason, many people find success in Christian rehab programs. They incorporate the best medical treatment with spiritual support that can clear your path to sobriety. It can also help you:
find support in your community

develop healthy outlets 

continue to grow and succeed throughout recovery 
We can help you
At The Blackberry Center, you will have the opportunity to begin the journey to lifelong recovery in our state-of-the-art facilities.
If you or one of your loved ones are struggling with addiction, we can help. We use a personalized approach to addiction treatment. Our focus is on treating the disease, not the symptoms. We put our patients first every step of the way.
Our substance abuse-only treatment programs include detox, residential and PHP.  Our on-site rehab programs focus on a comprehensive recovery approach. They address your physical, mental and spiritual needs for optimal wellness.
Your needs are unique. We treat you as such.
Learn more about our faith based addiction curriculum from our own Vance Johnson and Pastor Tony here: 
https://www.youtube.com/watch?v=R-itVOuvjfY
Reach out for help today
You may be struggling with long-term addiction. Or you may be fighting strong temptations. We can meet you where you are in your fight for sobriety.
We welcome you to our treatment center. From support groups to individual therapy treatment options, we are here to fight the battle with you.
Reach out to us online today. You can also call us at 888-512-9802.