Coping with heroin side effects isn't a task that should be handled alone. Over one million people in the U.S are currently receiving professional treatment for opioid addiction. And while that may sound like a significant number, the opioid crisis still affects millions more each year.
If you or a loved one are searching for heroin addiction treatment, the addiction specialists at The Blackberry Center can help. Below you can learn about heroin, how it affects the body and mind, and the steps you can take toward sobriety in a safe and supportive environment.
Why Is Heroin Addictive?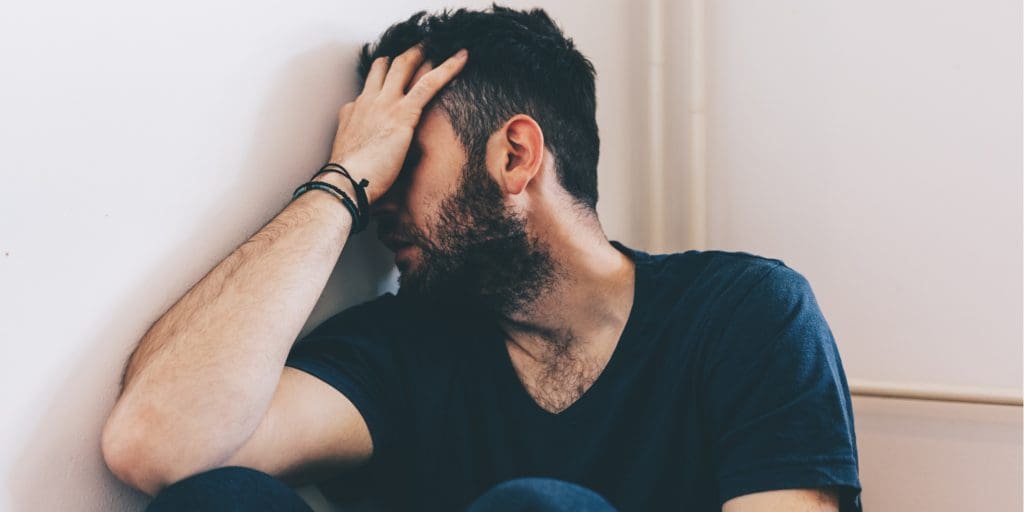 Heroin is a highly addictive drug, classified as an opioid. It's also considered a depressant, which means it slows down brain and nervous system functions. In other words, depressants relax the body's muscles and can reduce anxiety. These effects make heroin highly addictive, causing individuals who use it to become dependent on it quickly.
As a result, long-term use can significantly impact the health and lifestyle of the user because their body requires the drug to function. Their body adapts to the effects and can cause them to prioritize having easy access to heroin. For instance, having a job, family, and completing daily tasks become a struggle because the overwhelming cravings take control of their lives.
This makes heroin side effects challenging and dangerous to manage alone. Which is why The Blackberry Center guides individuals struggling with addiction to a recovery-based lifestyle. We meet patients where they are on their journey. We address their physical, mental, and spiritual well-being to start them on a long-term road to recovery.
What Heroin Does to the Body
As mentioned, heroin is a depressant. This means that the brain function and breathing of someone who has taken heroin can slow down, sometimes to dangerously low levels. In some cases, brain functions and the ability to breathe can stop. In addition, their body temperature and blood pressure will drop, and their heartbeat can become irregular. These heroin side effects can cause someone to lose consciousness or lapse into a coma. This results in the biggest risk factor for heroin: overdose. If someone exhibits these symptoms, they may have overdosed and require immediate medical care.
---
Take your first step towards recovery.
---
In the event of an overdose, medical professionals, friends, and family members can use naloxone, also known as Narcan, to reverse the effects of heroin on the body. Naloxone is an opioid antagonist that rapidly reverses an opioid overdose. It comes as a nasal spray or injection to restore normal breathing. By attaching to opioid receptors in the brain, it blocks the effects of the drug. In order to combat the growing opioid crisis, states like Florida sell Narcan kits at local pharmacies for emergencies.
However, addiction treatment is the most effective way to help someone who is addicted to heroin. Relying on Narcan is too risky because there may not always be someone available to administer it in time following an overdose. A treatment center like The Blackberry Center can help manage addiction before it gets to the point of an overdose. Here, we provide inpatient programs where every aspect of addiction is addressed.
What Do Heroin Side Effects Look Like?
Regular use of heroin can lead to tolerance. Which means users need increased amounts of the drug in order to experience the same effect. The type of heroin side effects and their severity depend on how long an individual has been struggling with substance abuse and the method of use. In addition, side effects are influenced by the strength of the dose, the effects of other drugs and medications, the size, weight, and overall well-being of the individual at the time of usage.
Short-Term Heroin Side Effects
The most common short-term heroin side effects include:
Dry mouth
Warm flushing of the skin
A rush of pleasurable feelings and physical pain relief
Shallow breathing, drowsiness, and sleepiness
Back-and-forth state of conscious and semi-consciousness
Decreased body temperature
Heaviness in the arms and legs
Nausea and vomiting
Severe itching
Clouded mental functioning
Long-Term Heroin Side Effects
Long-term usage of heroin can lead to unpleasant or deadly symptoms because of the negative impact it has on organ function. As a result, some symptoms may need medical intervention to treat. Moreover, some of the most common long-term heroin side effects include:
Insomnia
Collapsed veins for users who inject the drug
Damaged nasal tissue for users who sniff or snort the drug
Infected heart lining or valves
Abscesses
Constipation and stomach cramps
Lung complications like pneumonia
Mental disorders
Sexual dysfunction
Irregular menstrual cycles
Another serious side effect includes the risk of bloodborne disease. The National Institutes of Health reports that individuals who inject drugs are at the highest risk of acquiring hepatitis C (HCV) and are at a higher risk of being exposed to HIV. This is because of possible contact with infected bodily fluids from sharing syringes and other injection equipment. As a result, serious side effects like HIV and HCV require medical intervention to treat.
How Can You Treat Heroin Addiction?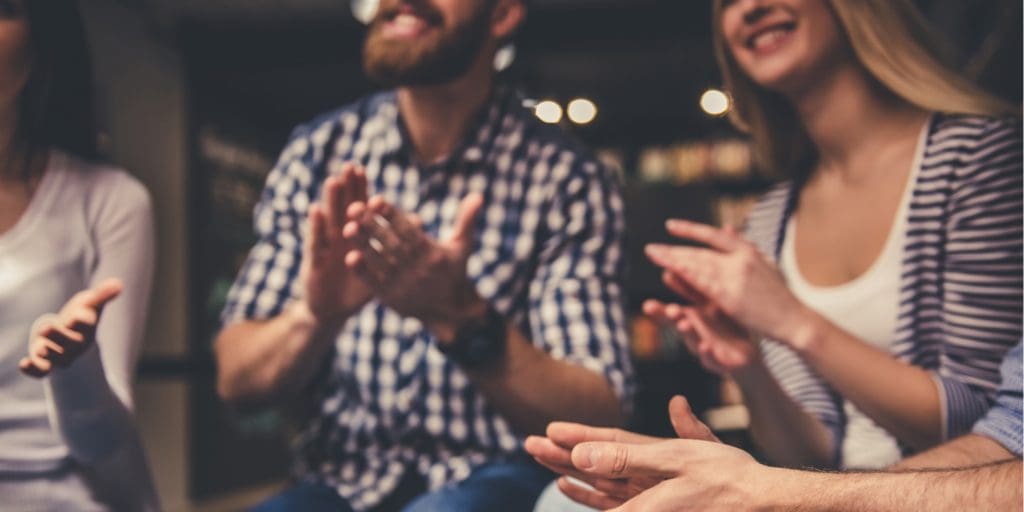 When you decide to seek treatment, you are completing the most challenging step. Oftentimes, drug abuse develops over time until it becomes an addiction. You may not even realize you have an addiction until the heroin side effects you experience become too difficult to manage.
This is why The Blackberry Center provides professional drug addiction treatment to help those achieve stability as they begin the road to recovery. We offer a variety of medical and therapy services that will help you learn to use the tools needed for long-term recovery.
Drug Detoxification
First, patients who begin their recovery journey with drug detoxification will start at the detoxification center in St. Cloud, Florida. Here, patients will receive medically assisted heroin detoxification from the physician-led nursing staff which provides 24/7 care. Each patient will complete a 24-hour observation period to monitor the signs and symptoms of withdrawal at the start of their detoxification. This is to ensure safety and to prevent relapse during withdrawal. Afterward, patients will be assigned to a residential room and continue to be monitored as they resume the drug detoxification process.
When it comes to drug detox, treatment methods will vary from person to person. Each plan is tailored to the individual patient, taking into consideration their history of drug use, their drug(s) of choice, and their relapse history. The drug detoxification process at The Blackberry Center is condensed into these three steps in order to reduce the mental and physical heroin side effects:
Evaluation: First, your physical and mental health will be evaluated in conjunction with your addiction. To do this, you will complete a multi-paneled test to identify the drug types and the amounts present in your body.
Stabilization: Heroin withdrawal can be painful and difficult, which is why relapse at this stage is common. When individuals attempt to detox alone, they may be tempted to continue using heroin in order to relieve withdrawal symptoms. However, our medical staff provides the necessary supervision and support to keep you as comfortable as possible during this stage of the recovery process.
Transition to Treatment: Lastly, successful recovery requires a commitment to treatment once the worst physical withdrawal symptoms wear off in detoxification Our addiction specialists provide the resources and support needed throughout the entire process. Although it's not required, we highly recommend patients continue to inpatient treatment.
Dual Diagnosis
Mental health problems are a risk factor for substance use disorders. While immediate heroin side effects may alleviate these symptoms, long-term drug use will amplify them. Consequently leading to worsening mental health problems and an increased reliance on the drug, making it more difficult to manage either problem. This is why The Blackberry Center treats substance use disorder and mental health issues together instead of as independent issues.
After you have completed detox, you will most likely transition to the dual diagnosis program. Here, specialists treat mental illness and co-occurring disorders. The Blackberry Center dual diagnosis treatment addresses the connection between your mental health and your addiction. While detox helps you cope with the physical effects of withdrawal, the dual diagnosis program uses evidence-based treatment modalities to help patients make a full recovery.
Because heroin side effects have a major impact on a person's behavioral health, patients also receive help for their mental health issues and trauma associated with their addiction through the dual diagnosis program. There are several therapy modalities provided for patients:
Group therapy: Group therapy is guided by a mental health professional and serves a space where patients recovering from addiction can share their experiences and coping skills.
12-Step programming: The 12-step program is beneficial for long-term sobriety by helping patients adapt self-improvement skills. It's similar to group therapy, but it is structured around navigating the different phases of recovery.
Recreational therapy:  Some of the recreational therapy activities include sports, drama, a variety of games, and arts and crafts projects. Above all, these non-traditional treatment methods are evidence-based addiction treatments that allow individuals to reconnect with themselves while working in a supportive environment.
Get Help for Heroin Side Effects Today
Getting help for addiction can be daunting, but our addiction recovery experts are here to guide you through every step of the process. If you have any questions about treating heroin side effects and starting the road to recovery at The Blackberry Center, reach out by calling us at 888-512-9802 or filling out our confidential form. You are not alone because our staff will be here for you whenever you are ready to take the first step in your recovery journey.