Alcoholism in the family is often tied to dysfunctional relationships and unhealthy home environments. It can affect the way families communicate and spend time together. It can also impact the way children develop. Let's look at some of these situations as well as review tips to help you manage how alcoholism can impact family dynamics.
Alcoholism in marriage
Alcohol abuse can have a negative impact on marriage. Research shows that alcoholism can increase divorce rates by at least 20% over typical divorce rates. Additionally, after divorce, expenditure on alcoholic beverages tend to increase.
Without coping techniques and support, alcohol abuse in marriage can lead to irrational actions. It can even lead to acts of domestic violence. Among other things, alcoholism within this family unit can cause:
distress

anger

resentment 

dysfunctional communication
Children in families with alcoholism
In families with alcoholism, behaviors and dynamics can negatively impact children. It can also affect how they function later in life.
Family environments where alcoholism is present can be traumatic. In the short term, children may self-punish and develop demanding or indifferent behavior. These actions can impact the relationship of the child with the non-alcoholic parent. The child may see him or her as an enabler.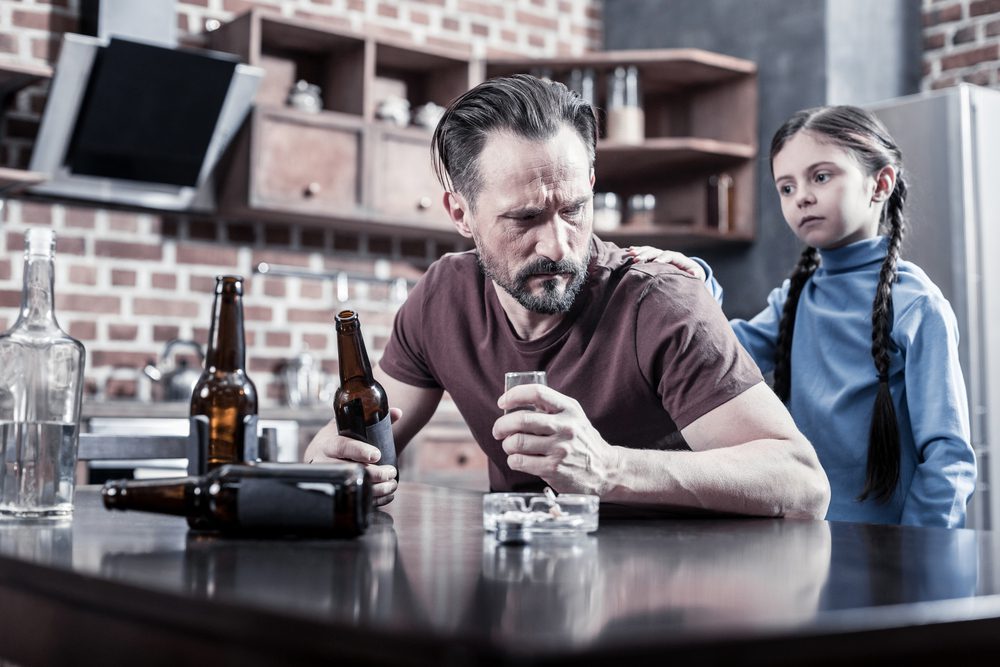 Some symptoms of alcoholism in families that may develop later in life include:
anxiety disorder

depression
---
Take your first step towards recovery.
---
Children with alcoholic parents may undergo harsh punishment and abuse. Over time, this results in a growing alienation of the children from parents. They may seek alternative social environments or forms of escape.
It is important to note, however, that children are resilient and have the ability to develop individual, effective, coping styles.
Alcoholic teens
Very often, teens who struggle with alcohol addiction (or drug addiction) have family members who also struggle. There are cases, however, where teens develop an addiction even when parents do not.
Be aware of family members' behaviors and their potential impact on teens. Parents who fight or who are absent can push their teen to look for an escape from uncomfortable circumstances at home. They may develop these behaviors alone. Or they may seek out friends who are older or who have similar behaviors.
Tips to manage how alcoholism can impact family dynamics
Everyone is affected when substance abuse is a concern. It is essential to fight against denial. That includes denial that alcoholism is a problem, denial that alcoholism is affecting the family and denial that we may sometimes adopt enabling behaviors.
Do not enable the behavior
If you have a loved one who is struggling with alcohol addiction, you may make the mistake of enabling them. Doing things for your loved that he can do himself or directly assisting her with symptoms of her addiction are enabling behaviors.
Strive to avoid enabling behaviors such as: 
lying for your loved one at work or with friends when he is not present due to alcohol abuse

taking care of her responsibilities

being lenient when he turns to alcohol again

making excuses for her bad behavior

loaning him money

bailing her out of jail

drinking alcohol with him

buying alcohol for her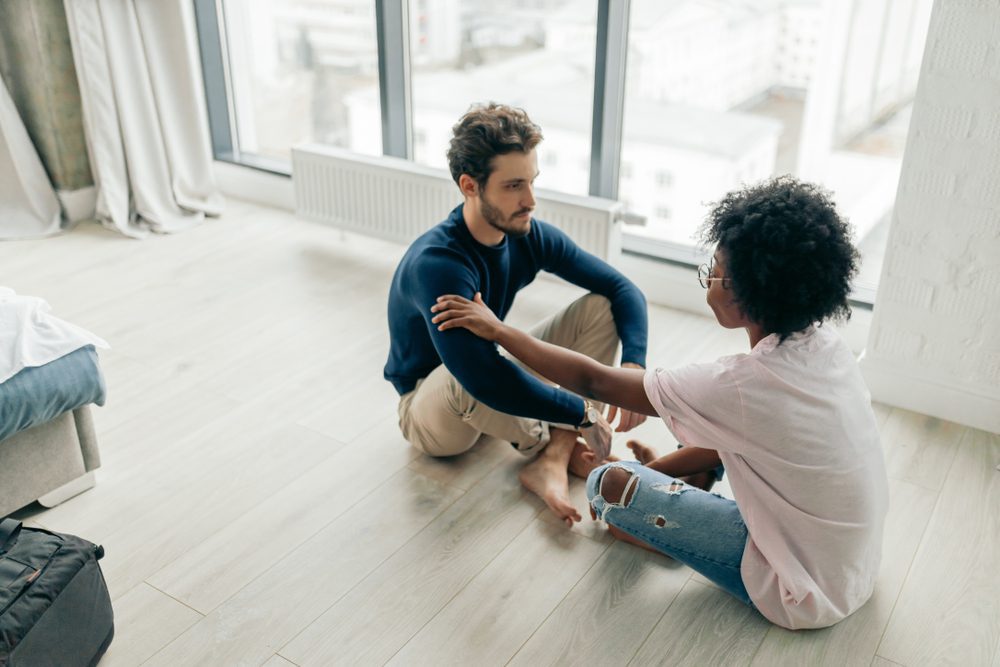 Enabling doesn't protect your family member from struggling with alcohol. It also doesn't protect him from the effects of his actions. But it may actually encourage his behavior from continuing or worsening.
Helping your family member means doing what is in her best interest in the long run. This often includes:
supporting her when she is seeking help for alcoholism

driving her to a support group meeting
Address the issues as a family
Denial is a common trait among those struggling with alcohol addiction. They often deny that they have a problem and refuse to seek help. In some cases, they fear being labeled as dysfunctional. 
If you have a loved one who is ready to admit their problem, have the difficult conversations as a family. This includes talking about what it means to support him through the process of recovering from alcohol dependence. It is also important for the family members of alcoholics to open up about how addictive behavior affects them.
Seek support for children
As mentioned above, children and adolescents may discover ways to cope. These will allow for healthy social and emotional development.
Psychological and therapeutic support for children of an alcoholic parent or sibling can assist children in developing constructive coping mechanisms. These will help them throughout their childhood, teen years and for later in life.
Focus on family well-being
April is Alcohol Awareness Month. It's the perfect time to commit to changing the way alcoholism affects your family. 
Consider what changes you can make to this month to the way your family supports a loved one struggling with addiction. This may include:
seeking treatment for your own stress and anxiety

helping guide your loved one to her first support group meeting

asking your friends and family to help you stage an intervention
We can help you
At The Blackberry Center, you will have the opportunity to begin the journey to lifelong recovery in our state-of-the-art facilities.
If you or one of your loved ones are struggling with addiction, we can help. We use a personalized approach to addiction treatment. Our focus is on treating the disease, not the symptoms. We put our patients first every step of the way.
Our substance abuse-only treatment programs include detox, residential and PHP.  Our on-site rehab programs focus on a comprehensive recovery approach. They address your physical, mental and spiritual needs for optimal wellness. Your needs are unique. We treat you as such.
Reach out for help today
You may be struggling with long-term addiction. Or you may be fighting strong temptations. We can meet you where you are in your fight for sobriety.
We welcome you to our treatment center. From support groups to individual therapy treatment options, we are here to fight the battle with you.
Reach out to us online today. You can also call us at 888-512-9802.