Opioid medications are frequently prescribed for pain management. And during the opioid epidemic that swept the nation in the 2000s, the state of Florida became an epicenter for these prescription pain pills. Florida's pill mills were so loosely regulated that pill seekers from other states would visit Florida with the only intention of obtaining an opioid prescription to bring back to their home state, a practice that coined Florida's roadways the Oxy Express.
While the Prescription Drug Monitoring Program corrected some of the harm caused by Florida pill mills, prescription opioids still pose a threat to citizens battling addiction.
In recent years, a new threat to opioid users has emerged with the circulation of counterfeit pain pills, particularly, fake Percocet (oxycodone). In this article, we'll take a look at the phenomenon of counterfeit pain pills, how to tell if a pill is fake, and what to do if you or a loved one is battling opioid addiction.
Why Fake Pills Are Made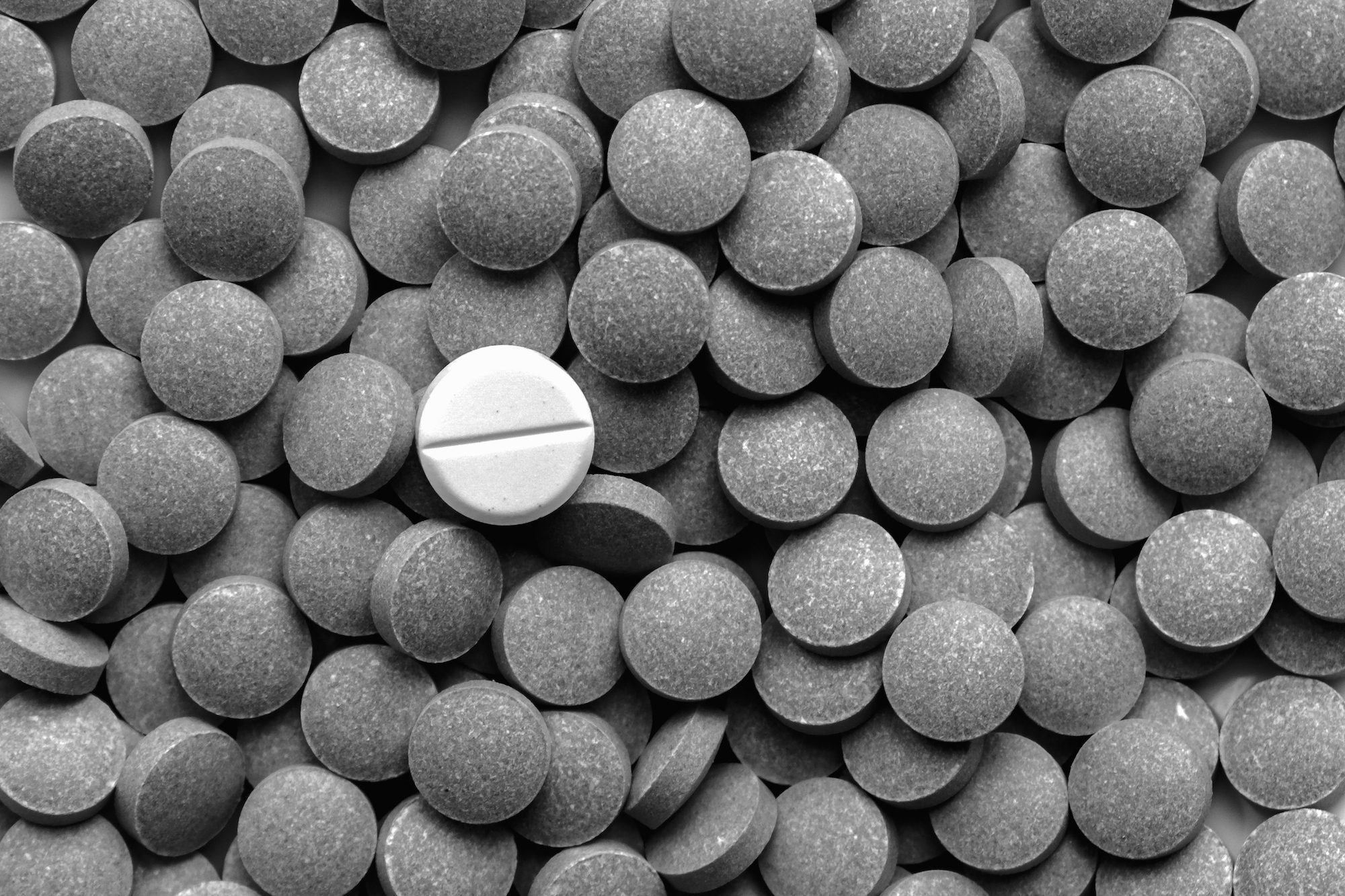 Opioids were relatively easy to obtain in Florida in the 2000s. This resulted in widespread opioid addiction and created a demand for these medications nationwide. 
A few of the popular prescriptions containing opioids include:
Percocet and Roxicet (oxycodone/acetaminophen)

OxyContin (oxycodone hydrochloride)

Vicodin, Lorcet, Lortab (hydrocodone/acetaminophen)

Codeine 

Fentora (fentanyl)

Demerol (meperidine)

Methadose (methadone)

MS Contin (morphine)
As prescription drug monitoring programs and crackdowns on pill mills were enforced, a void in the drug market was created, opening the door for illicit prescription pill production. Drug traffickers have been able to produce fake Percocets, fake Xanax, and a host of other fake prescriptions that look exactly like their legal counterparts, except with artificial and often fatal ingredients.  
What Is in Fake Percocet & Why Are They So Dangerous?
---
Take your first step towards recovery.
---
In recent years, numerous fake prescription pills have been seized in the United States. These fake pills are dangerous because they are laced with powerful, cheap alternatives to legitimate medication, and are incredibly difficult to tell apart. 
Heroin and fentanyl are typical ingredients often found in fake "Percs" (a popular drug slang term), with fentanyl being a notoriously powerful synthetic opioid that is commonly associated with overdose. These ingredients are inexpensive for drug traffickers to obtain, are easy to press into a pill, and deliver a powerful high to the user. 
Unfortunately, as with any illegally produced medication, counterfeit oxycodone is not regulated and has inconsistent dosing. Due to this unregulated use of fentanyl, fake Percocets and other fake prescriptions have contributed to numerous overdoses throughout Florida and nationwide. 
Fake Percocet vs Real Percocet
The most commonly seized counterfeit oxycodone pills are inscribed with an M30 stamp and look identical to legally acquired Percocet. A quick google search of the following terms will provide numerous images of the fake Percocet 30 pills:
M 30 pill fake vs real

Fake Perc 30s

Fake m30 pills

Fake oxy 30

Fake oxycodone 30mg
However, M30 Percocets are not the only fake pills making the rounds in Florida and the U.S. Other popularly reproduced prescriptions include: 
Fake suboxone pills

Fake Norco pills

Fake Adderall 30 mg pill

Fake Percocet 10 325 white pill

Fake Xanax (i.e., fake white Xanax bars, fake green Xanax bars, and fake blue Xanax bars)
Given the precision with which these fake pills are made, most users have no idea they are receiving counterfeit pills. Often, they also have a false sense of security that they are taking a legally manufactured, controlled substance. Unfortunately, this is not always the case, and there are no boundaries to where the fake substances can reach. They are being found from the homeless population to college campuses alike. 
How to Tell if a Pill Is Fake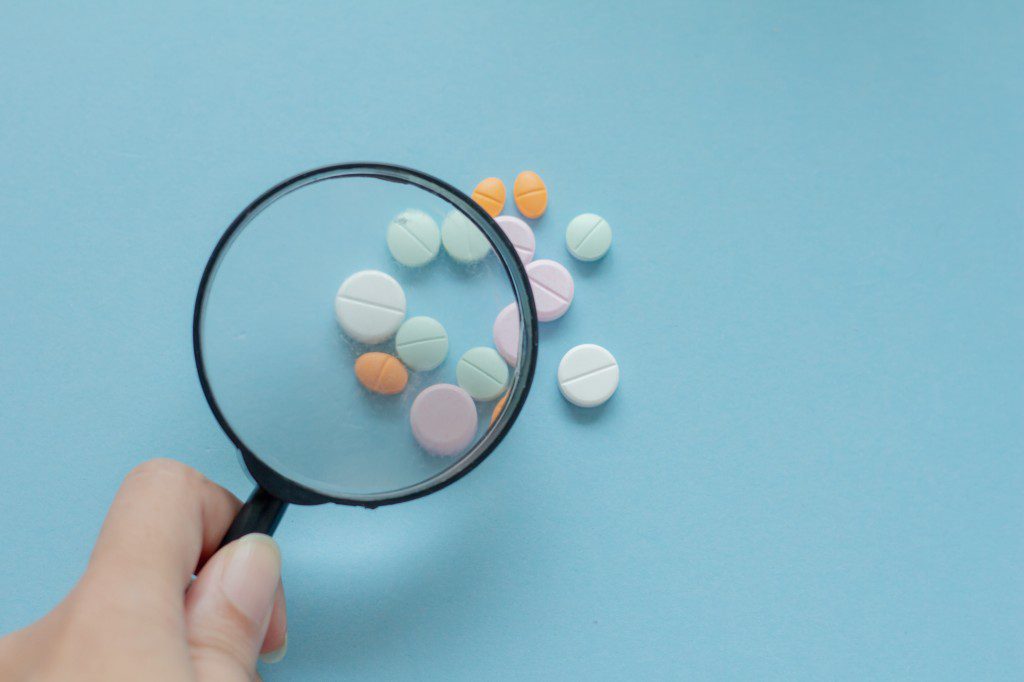 It almost goes without saying that no one should take medications that were not specifically prescribed for them. Even legitimate prescription pills can cause a host of complications that interact with your unique chemistry which should be discussed with a doctor who understands the risks. 
However, learning how to identify fake pills, or how to tell if a pill is pressed, could be the difference between life and death. While it is significantly more difficult to spot fake prescription pills without a genuine one to compare them to, the following methods may assist in determining the validity of a medication:
Do your research.
If you have access to the internet, search for an example of a legitimate image of the prescription pill and examine it with a fine-toothed comb. Look for any abnormalities whatsoever in the pill in hand.
Perform a visual inspection.
Legal prescriptions are created in a uniform, standardized process that produces a consistent product. Look for inconsistencies in the pill such as misspellings, crooked or unusual font, or unusual texture.
Give it a feel test.
It is difficult to say what a prescription pill should feel like. However, if the texture is unusual, such as exceptionally crumbly, speckled, or "off" in any way, consider it a fake.
Unfortunately, you can't rely 100% on your knowledge of how to spot fake pain pills to keep you out of trouble. The only way to truly avoid fake pills is to never buy prescriptions online or from another person, even a person you trust. No one, not even drug dealers, knows what is in the pills they are distributing. 
Where Fake Pills Are Being Found in Florida
Originally, fake Percocet and other counterfeit prescriptions would most often arrive in the U.S. from another country, like Mexico or China. More recently, pill presses in the hands of true novices are being discovered right here in central Florida. For example, a Kissimmee couple was recently sentenced for using fentanyl to make fake pills that looked like Xanax, Percocet, and Lortabs. 
In addition, residents of Inverness, Florida were arrested for possessing a pill press and selling fake pills on the dark web (namely, fake Xanax). 
In Pasco County, Florida, the fake M30 pills laced with fentanyl were found to be responsible for several overdoses during 2020.
Further south in Palm Beach County, Florida a man was discovered to have 20 pounds of fentanyl in his possession. He also had a pill press that thought to create thousands of counterfeit oxycodone pills, which were also discovered in his storage unit nearby. 
With so many incidences so close to home, it's evident that fake pills are a valid concern and that illicit pill production is no longer an international matter. With the unnerving access that drug traffickers have to synthetic opioids such as fentanyl, it has never been riskier to acquire substances illegally. If you or someone you love is struggling to overcome opioid addiction, our Florida rehab can help.
Help for Opioid Addiction in St. Cloud, Florida
At the Blackberry Center in central Florida, our accredited addiction treatment facility offers a full continuum of care in opioid addiction treatment. This means that we will be with you every step of the way from detox to life after treatment at our drug and alcohol rehab. 
We will also treat any co-occurring mental health disorders in tandem with substance abuse treatment, ensuring that you get the most comprehensive therapy possible. At the Blackberry Center, we understand that recovery is hard and that it is our job to arm you with the tools you need to succeed in life without substance abuse. 
To reach our admissions specialists, call 888-512-9802 or fill out our confidential online form. No matter where you are in recovery, we're ready to take you to the next step!